Last time we took a look at some male idols and their tattoos. This time, let's take a look at their female counterparts and what these ladies chose to permanently etch on their bodies.
[SEEALSO]http://www.allkpop.com/article/2014/08/11-sexy-male-idols-with-sexier-tattoos[/SEEALSO] 
Brown Eyed Girls' Narsha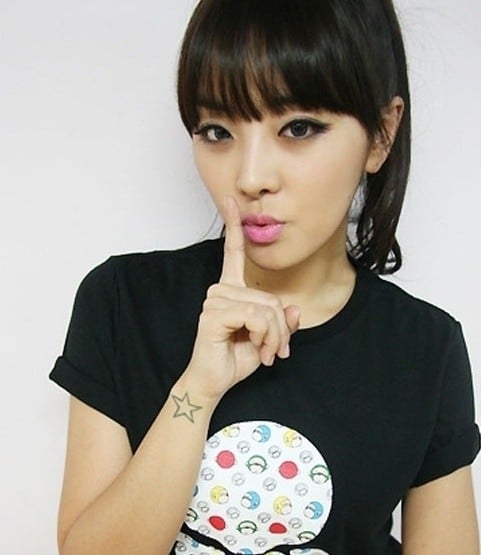 Narsha has four tattoos. She has a star on her right wrist, two feathers on the left top corner of her back, a Treble and Bass clef tattoo on her right foot, and some words on her right ankle. 
miss A's Jia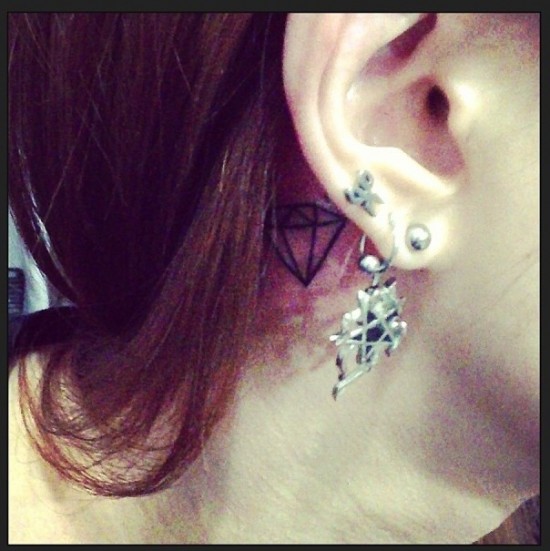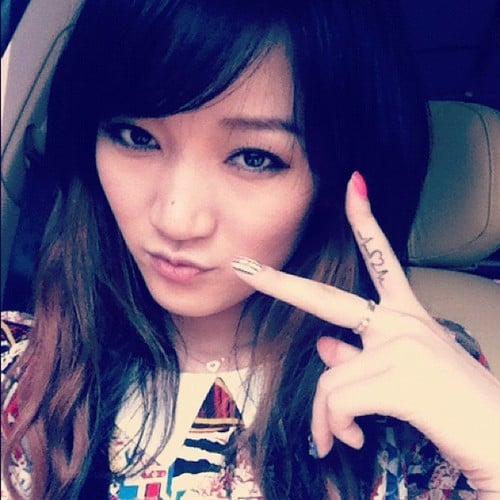 Jia has a diamond-shaped tattoo behind her right ear and a heartbeat-type tattoo on the inside of her finger. 
BoA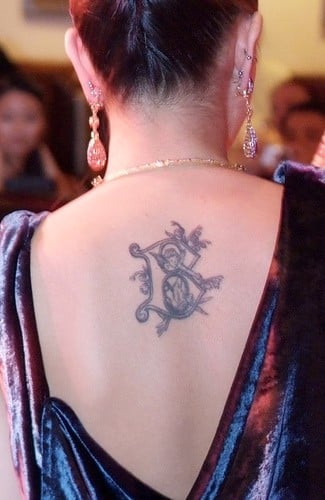 BoA has a large "B" tattooed in the middle of her back, which understandably, stands for her name. The letter is accented by two angels peering through the two holes of the B. The artwork is characteristic of BoA's delicate style and simplicity. 

Lee Hyori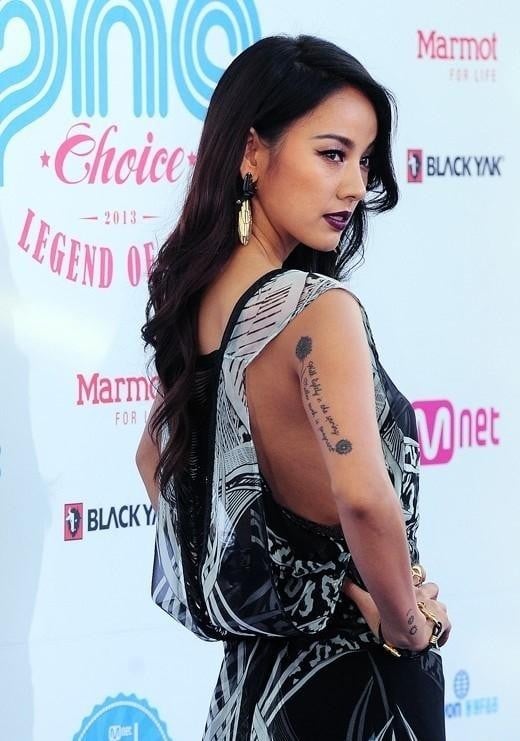 Lee Hyori's tattoos are pleasant to look at because they're not overdone. Particularly the one on her right arm, which reads, "Walk lightly in the spring, mother earth is pregnant." Lee Hyori is an avid nature enthusiast, so drawing on this Native American proverb is befitting and tasteful.
f(x)'s Amber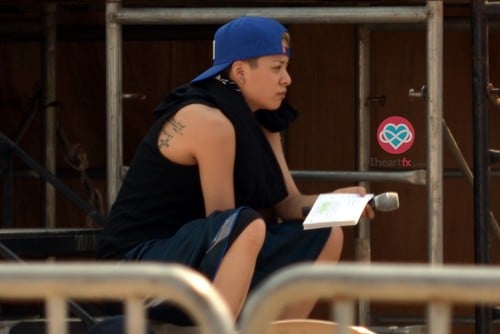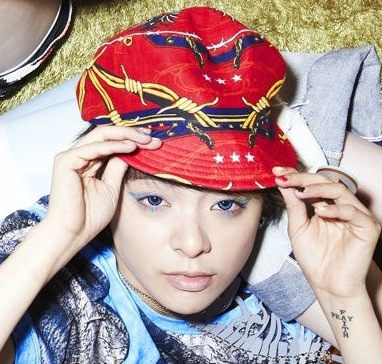 Amber has never explicitly revealed her tattoos, and little is known about the meaning behind them. However, the one on her left wrist has the words
"Pray"
and
"Faith"
overlapping to form a cross, which may be suggestive of her religion. 
Brown Eyed Girls' Ga In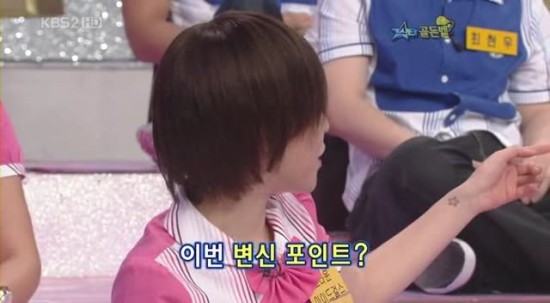 Ga In has a tattoo of a star on the inside of her left wrist. It's simple and it looks elegant without being flashy at all. 
4minute's HyunA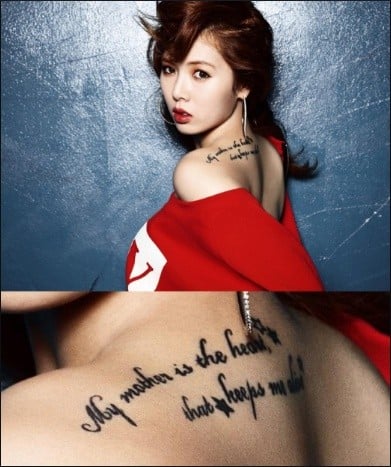 Sexy icon HyunA surprised us when she first showed us her shoulder tattoo in her "Bubble Pop" promotions. The tattoo reads, "My mother is the heart that keeps me alive," which represents how close she is to her mother. The sweet words are a nice contrast to the strong, sexy image she always carries. 
Kahi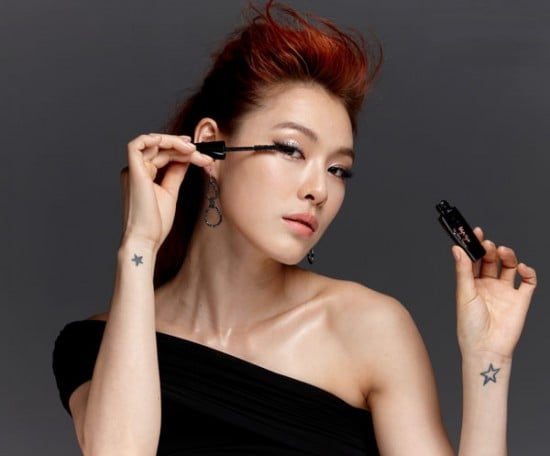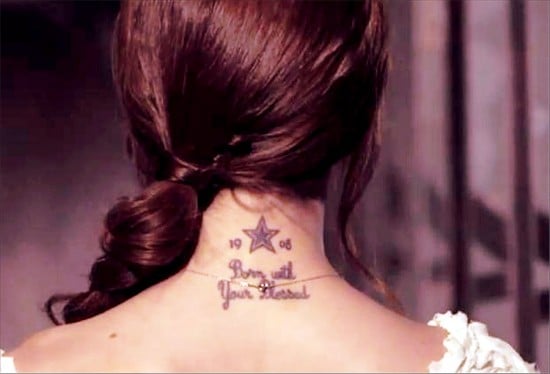 Solo artist Kahi has a total of four tattoos, one star on each wrist, one on her lower back, and one on the back of her neck. Specifically, the one on the nape of her back says, "Born with Your Blessed," underneath a big star. There's also a number, 1908, beside the star. Going out on a whim, perhaps the "Born with Your Blessed" and the "1908" should have been "Born with Your Blessing" and "1980" (to stand for the year she was born), but hey, who knows?
f(x)'s Luna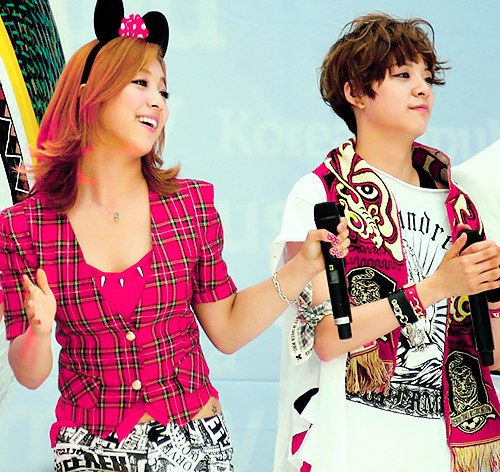 Fans have been speculating whether the small star tattooed on Luna's hip is real or fake. If it were a fake tattoo, though, why would she get one that unnoticeable and in a location where it's hard for people to see? Don't people usually get fake tattoos to show it off temporarily without having to commit to permanent one? Either way, the small star fits her bright personality well. Let's hope it holds some kind of meaning for her. 
Nicole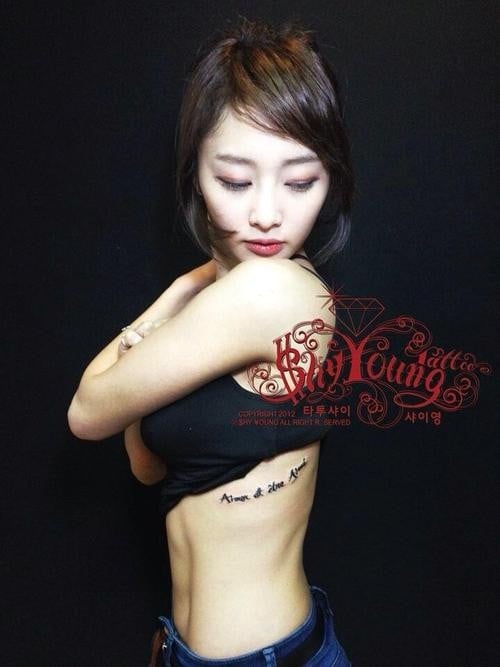 Nicole's tattoo, which, in French, means
"To Love and Be Loved,"
 is hard to see, considering how high up her sides it's located. But with the reveal of this design, Nicole's showing us a more confident and mature image. 
SISTAR's Hyorin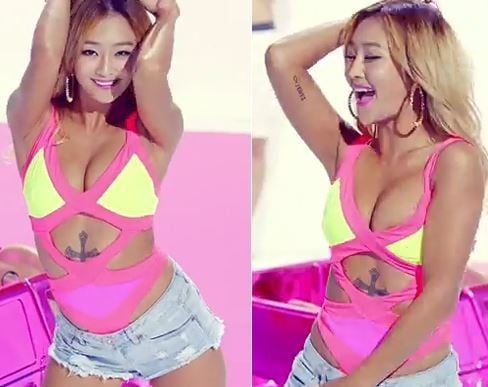 Though her sizable cross tattoo could be seen in bits and pieces during her "
One Way Love
" solo promotions, it became more evident with
SISTAR
's recent comeback. Hyorin revealed she needed something to cover a scar from an earlier stomach surgery, which explains the size. But more meaningful than just a cover up are the words written underneath, which read
"Song for God."
---
Which are your favorite tattoos?