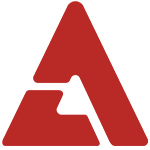 Kang Sora dished on her kiss scene with Yoo Seung Ho in their 2009 film '4th Period Mystery'.

On SBS' 'One Night of TV Entertainment', Kang Sora surprised Yoo Seung Ho's noona fans by revealing that kissing the young actor wasn't as gratifying as they would have guessed. She shared, "Seung Ho was a minor at the time, so I felt like I committed a sin."

She continued, "I'm very proud of him for doing his best to fulfill his military duty. I hope he returns safe and sound," showing her support for the young actor who suddenly enlisted in March of this year.

Kang Sora also revealed her secret to her weight loss for the drama 'Ugly Alert'.