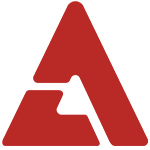 Singer Jay Park melted the audience with his smooth performance on 'Immortal Song 2'.

On the May 11th '100th episode' special, Jay Park sang Deulgukhwa's "Every Day with You". Before his performance, Jay commented, "Since the producers expected a performance from me, and because I do them well, I prepared a performance. I want to get 1st for sure."

He went on to capture the hearts of the crowd with a remix of "Every Day with You" and his latest release "JOAH". Despite his amazing stage, Jung Dong Ha was the one to receive the final win.

Watch Jay Park's clip below!