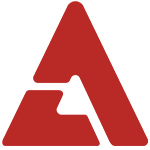 Many fans already know that Ladies' Code's RiSe was previously a 'Miss Korea' contestant. A photo of RiSe during her 'Miss Korea' pageant days mesmerized fans with her unchanging beauty.

The photo has become a hot topic online and shows RiSe participating in the 2009 Miss Korea competition as a finalist representing Japan. RiSe won two gold medals at the '2009 Miss Korea Competition in Japan' and the 'Miss Seven Luck Competition'. Netizens were in awe at RiSe's unchanging beauty since her Miss Korea days to her debut as an idol star.

Netizens commented, "She hasn't changed one bit," and "She is one of Japan's representative beauties."

Ladies' Code recently made their debut with "Bad Girl".