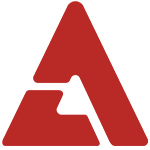 JYP Entertainment's 'genius girl' 15&'s Baek Ye Rin was noticed by Chrisette Michele herself!

Ye Rin demonstrated her vocal chops through her impressive cover of Chrisette Michele's "Like A Dream" on the April 25th broadcast of SBS Power FM's 'Cultwo Show'. The original singer of the song then retweeted her performance,

RT @ssoyan @chrisettem 1 of the Korean female duo of '15&' sang yr song. She is only 15 years old!j.mp/ZKzP0A - OMG! Tears ;) xo

— chrisette michele (@ChrisetteM) April 25, 2013
Listen to Ye Rin's soulful "Like A Dream" cover!
[Thanks to everyone who sent this in!]