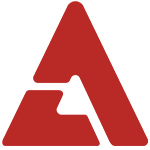 Actor Lee Jong Hyuk and his cutie pie of a son Junsu had fans smiling with their 'mini-me' look for 'CASA Living' magazine.

The father-and-son duo are seen getting ready to play some baseball and showing MLB's 'LA Style' in their matching caps and uniforms, making fans want to pinch Junsu's adorable cheeks.

MLB's marketing representative stated, "Mini-me design fashion among fathers and sons as well as mothers and daughters is popular these days. Lee Jong Hyuk and fathers who are close to his age can pull off the MLB LA style, which can be a polished, fashionable item. Even when worn by children like Junsu, its can be seen as another trendy fashion style, and the mini-me look items are a part of that trend."

If you can't get enough of the cuteness overload in this pictorial, watch 'Dad! Where Are You Going?' every Sunday.