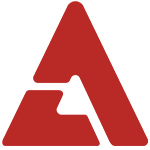 Yoo In Na went for an all-denim look for fashion & star magazine 'InStyle'!

For the shoot, she wore denim shirts, striped jackets, skinny jeans, and vests with her characteristic sweet and cute vibe. She was able to pull of a girlish shyness and a tomboyish mischievousness all at once, earning praise from the staff on set.

During the interview she said, "Acting is something I love, and something I want to keep doing for a long time. It's not that I want to succeed or become a top star, but that I want to get old together with the people who enjoy my acting."

Check out more photos below!