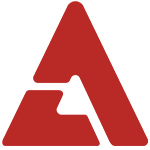 Just another week left until the next exciting episode of SBS' 'Thank You' featuring G-Dragon! To get VIPs to anticipate the episode, a preview for the upcoming episode was unveiled showing G-Dragon's goals for his on-screen vacation.

During the preview for the episode, G-Dragon shared, "I should go and show my aegyo. Can I call them noona? I will return as a cutie." Comedian Kim Mi Hwa, ballerina Kang Soo Jin, and actor Cha In Pyo also expressed their excitement to go on their trip together.

Viewers commented, "I will definitely watch G-Dragon next week", "G-Dragon's aegyo would be really cute", and "I wonder how the four of them will interact."

But the question still remains... Will G-Dragon go topless on the upcoming episode? Stay tuned for this episode on the 15th!