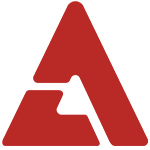 Singer Kim Tae Woo opened up about his married life again on 'Yoo Hee Yeol's Sketchbook'.

Curious fans can't seem to get enough anecdotes about his married life. Kim Tae Woo shared, "Marriage is 50/50 in terms of pros and cons. First off, my heart becomes more comfortable, and I get to start fresh and work harder. I don't end up wasting money. But the bad thing is that I have to share the money I earn."

When the audience scowled at him for his practical response, Kim Tae Woo simply replied, "Try getting married in real-life."

Do you agree with the crooner?