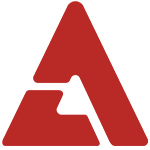 JYJ is back with another special video for Valentine's Day! The clip is sure to leave fans smiling and laughing as the boys reprise their roles from dramas or musicals to put on a hilarious impromptu skit.

Junsu starts off by greeting fans by singing his words as if he's still in character for his musical, while Yoochun speaks to fans as if he is the characters from 'Sungkyunkwan Scandal', 'Rooftop Prince', and 'I Miss You', while Jaejoong does the same by talking as if he is once again acting as his characters from 'Protect the Boss', and 'Time Slip Dr. Jin'. The boys all ask about whether fans have received sweets and chocolates, and their wish to receive chocolates for the special day.

The trio then come together for an impromptu skit in which they decide to play their respective characters (Jaejoong becoming his character in 'Time Slip Dr. Jin', and Yoochun becoming his king character in 'Rooftop Prince') as they talk to each other about eating chocolate. Since Junsu is not quite sure what to do, the members tell him he must sing everything he says like he is in his musical, bringing laughs.

In their first attempt, Junsu sweetly sings to ask whether each of them have eaten chocolate and the others get into character as they speak in the manner of their historical characters. Yoochun cracks up the set as he commands, "Can you shut that mouth of yours."

The second attempt continues but with Yoochun this time commenting, "I'm going to cut off that tongue of yours," having Junsu double over in laughs. Jaejoong asks Junsu if he has eaten chocolate and when Junsu sings, "Yes I have eaten chocolate." Jaejoong, perfectly reprising his role from his drama, looks at the camera as he remarks, "Arrest this man right now."

They then wrap up their greeting wishing fans a happy Valentine's Day.

Check it out below!