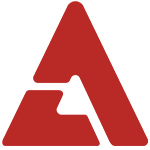 Idol band CNBLUE will be heading out on a world tour.

The tour will kick off on April 6th in Taiwan at the Taipei Arena. The rest of their confirmed schedule consists of Singapore on April 13th, Thailand on May 4th, and Hong Kong on May 11th. Dates for countries in Oceania, Europe, and the Americas will be added soon.

CNBLUE is expected to be a big hit at their first stop because of their already high popularity in Taiwan.

According to Taiwan's music sales chart G-Music, CNBLUE's newest mini album 'Re:BLUE' ranked number one on the weekly album chart for the week of February 15th to the 21st despite not being released in Taiwan until February 20th.