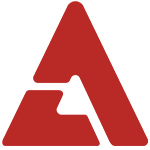 ZE:A's Kwanghee has showed his support for group mate Siwan's musical.

On February 24th, Kwanghee uploaded the photos above onto his personal Twitter writing, "Amazing Joseph! I just watched Siwan's musical~! Si-seph is good~ he's good~ I want to be Kwang-seph too kuku. I borrowed Siwan's clothes and tried it on~"

Kwanghee delivered big laughs to his fans with his distinct way of taking selcas. Along with the photos taken with the musical's hero Siwan, Kwanghee dressed in one of the costumes Siwan wears for his character Joseph. Dressed in an eye-catching gold Egyptian costume, he cutely showed his desire to become "Kwang-seph" for the day.

On another note, Siwan has attempted acting in a musical for the first time in 'Joseph and the Amazing Technicolor Dreamcoat'. He was cast as Joseph while Song Chang Ui, Jo Sung Mo, and Jung Dong Ha were also cast in the play.