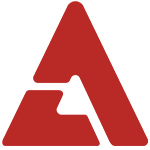 CNBLUE's Jungshin recently impressed netizens with his long legs.

Fellow member Minhyuk shared on Twitter, "Lee Jungshin... Your legs are so long Mr. Tallest. That is why your name is Lee Jangshin (means 'tallest' in Korean). You act well so your name is Sense Jungshin. You who reads the script through your cellphone Mr. State-of-the-Art. Minhyuk who is jealous of your tall height tweets in this way...", along with a photo.

Jungshin comfortably sits on a bench while reading his script through his cellphone impressing fans with his noticeably long legs.

Netizens commented, "I knew he was tall, but I didn't know he was this tall" and "He's handsome and tall. I'm jealous."

Jungshin is currently starring in the hit KBS 2TV drama 'My Daughter Seoyoung'.