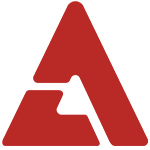 This past Saturday, CNBLUE were guests on the Korean variety show 'Quiz That Changes the World' and one of the topics was how each member had acted in a K-drama this past year, all with success. It seems these days that most of our favorite idol singers also moonlight as actors between albums (or maybe it's the other way around) but the singer turned actor isn't a new phenomenon in K-pop. Many of the old school idols have gone onto big acting careers once TV executives realized that idol singers bring with them a huge, built-in audience. So this week, we'll take a look some of the more successful idol to actor conversions... maybe next time, we'll look at some that didn't turn out so well.




Lee Ji Hoon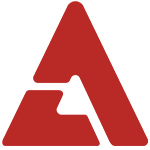 Lee Ji Hoon
basically debuted as an overnight sensation with his monster hit "
Why Heaven
" in 1996. He went onto a successful music career but then veered into acting in the early 2000's. His breakout performance was opposite another member of this list,
S.E.S.'
Eugene
, in the 2005 drama '
Wonderful Life
'.
Eugene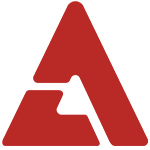 As previously mentioned, the former
S.E.S.
member
Eugene
has been a fixture on the small screen since the end of her idol run in 2002. She's been in some very popular dramas including the recently successul '
Baker King, Kim Tak Gu
'. Her acting career has also helped her personal life as she met her husband actor
Ki Tae Young
while filming the drama '
Creating Destiny
' in 2009. Still haven't gotten over that one...
Yoon Kye Sang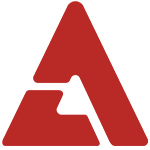 Yoon Kye Sang's
departure from early idol group
g.o.d.
was controversial to say the least as the rumor was that he left the group to pursue acting. Recently it was revealed that in fact he wanted to leave the celebrity lifestyle altogether but that acting found him out-of-the-blue and he came to enjoy this new career.
Sung Yuri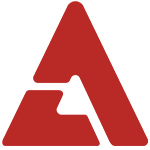 Not all idol to actor careers start with a bang as
Sung Yuri
can attest. The former
Fin.K.L
member was routinely mocked for her acting skills (or lack thereof) but she has slowly and steadily become a sought after performer and is now a respected actress.
Jang Nara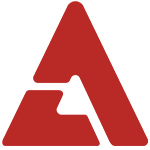 Jang Nara
was one of the few idols who mixed her singing career with her acting career alternating between promoting an album or starring in a TV show or movie. She's also forged a very successful career in China as well but recently returned to Korea and is starring in the drama '
School
'. My favorite though will be her role as the the air-headed yet sweet girl in the old school sitcom '
Nonstop 2
'.
Eric Mun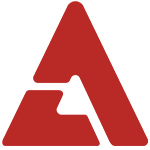 During a break from the action with the legendary boy band
Shinhwa
,
Eric Mun
began to dabble in acting and actually started off a bang in the 2004 drama '
Phoenix
' . Aside from that horrible mustache of his, it was a surprisingly good show (albeit some corny lines) and set him up as one of the big up and coming stars. He hasn't had a real blockbuster since but he's still one of Korea's brightest stars.
Yoon Eun Hye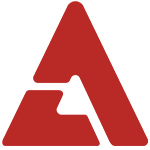 I don't think anyone has had quite the sudden explosion from young idol singer to all-around celebrity superstar like
Yoon Eun Hye
. She debuted with the group
Baby VOX
in 1999 and following her singing career, continued onto television with a successful run on the popular variety show '
X-Man
' during the mid-2000's. In 2006, she was cast as the lead in the drama '
Princess Hours
' along with several other unknown actors at the time (including another idol turned actor
Kim Jeong Hoon
of
UN
and future variety star
Song Ji Hyo
) and the rest is history. 'Princess Hours' became one of the most popular dramas of that year and turned Yoon Eun Hye into a legitimate megastar.
Idol-Actors Today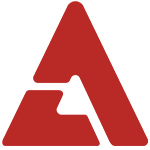 Way Back Wednesday artists like Lee Ji Hoon, Eugene and Yoon Eun Hye, not only benefited from their career shifts to acting, but navigated a path for today's idols to follow so that they too could showcase their talents. Nowadays, it seems as if it's a requirement for idols to give a shot at acting. About every major idol group in K-Pop has at least a few members starring in various sitcoms and dramas. Usually this is to help establish the identity of those members who normally get upstaged by the main vocals.
Dasom
of
SISTAR
, who formerly saw herself as the group's weakest link, got a huge response after starring as one of the main roles for hit sitcom 'Shut Up Family', and helped solidify SISTAR's superstardom in Korea.
Having members who act could also help a budding idol group get their music known.
Shin Won-ho
of rookie group
Cross Gene
had one of the lead roles for one of the most popular dramas last year, '
Big
', starring A-listers
Gong Yoo
and
Lee Min Jung
. Without a doubt, having a familiar face in a new rookie group helped Cross Gene leave a lasting impression for K-Pop fans, who are constantly being thrown at with new groups everyday. And let's not forget
Suzy
, who also starred in the same drama as Shin Won-ho as his annoying, but cute companion. In a blink of an eye, Suzy went from being an adorable supporting vocalist in miss A to the enviable "It Girl" of K-Pop.
And then we have those rare cases like 
JYJ
. Not to say that the members of JYJ wouldn't be acting had they remained in
TVXQ
, but because they aren't performing their music on music programs in Korea, acting has been their medium for staying relevant in the public eye. Jaejoong was featured in a role in '
Time Slip Dr. Jin'
, while Yoochun gave praiseworthy performances to TV dramas 
Rooftop Prince
and '
Missing You
'.
But there's more. We also have famous soloists who benefited from acting as well. Back then we had rivals
Rain
and
Se7en
who to took a stab at acting, the former having the more successful career. These days we have singers like
Seo In Guk
who starred in '
Love Rain
', '
Reply 1997
', and '
Rascal Sons
' last year and even snagged a chart topping OST single, "
All For You
" at the end of the year because of it.--
--
We only brushed upon the surface of idols who traded their mics for acting. Who are some idols that you think we should have included?