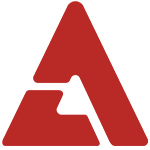 Girls' Generation member Yuri is well-known for her toned, sexy abs, which are featured more than ever in their performances for new single "I Got A Boy".

On the January 16th broadcast of SBS's 'One Night of TV Entertainment', Yuri's abs were described as a "trident", referring to the three vertical lines down her stomach.

In the broadcast, Yuri's personal trainer praised her, stating, "It's normal to take breaks between sets, but Yuri doesn't take breaks. Honestly, I can't even do that and I think it's amazing of her."

MC and fellow member Sooyoung stated, "She really works out every day. Like her trainer said, she goes to work out even after her schedule is over."

MC Yoon Do Hyun then asked Sooyoung, "Do you have abs?". She then responded with a comparison, "I do have abs but they're not a 'trident' shape. They're more like a dessert fork", bringing laughter to viewers.