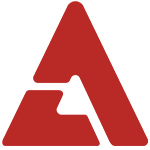 Rhymer and Kim Do Hoon recently took a friendly snapshot with veteran singer Cho Yong Pil to commemorate the upcoming release of Phantom's new album.

Rhymer shared on his Twitter, "When Do Hoon hyung and I met up with Cho Yong Pil sunbae to receive permission to release the song 'Like Cho Yong Pil'", along with a photo of two sitting with Cho Yong Pil.

With Rhymer and Kim Do Hoon receiving Cho Yong Pil's permission, they were able to prepare for Brand New Music artist Phantom's upcoming comeback with new single, "Like Cho Yong Pil".

Fans left comments like "It's nice to see the K-pop seniors and juniors meeting up" and "I can't wait for Phantom's new single which Cho Yong Pil gave permission to use his name."

Phantom will release their 2nd mini album, 'Phantom Theory' later today, so be on the lookout!