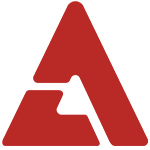 Baby photos of Yoo Seung Ho and Kim Yoo Jung have become a hot topic of discussion for fans.

The above photos were recently uploaded an online community portal under the title 'Kim Yoo Jung, Yoo Seung Ho's doll-like past'. The photos were taken back in 2008 when the two starred as siblings in the movie 'Do You See Seoul?'.

The top photo was taken off-camera while the others were screen captures from the movie. The bottom photo where Yoo Seung Ho protected the baby Kim Yoo Jung from the rain received the most positive comments and brought a smile to fans.

Fans commented, "They're both so cute", "Kim Yoo Jung's a doll", and "Yoo Seung Ho, I'm so thankful that you grew up so well".