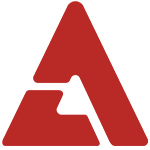 Brown Eyed Girls' JeA made a deal with Narsha before she appeared on 'Immortal Song 2'.

JeA has had a string of bad luck on the show, and it seems she wanted to turn it around by having her fellow member feature alongside her in the performance. Before their performance of "On the Count of 3" on the Um Jung Hwa special, Narsha shared, "We're part of the same group, but we don't make each other do things that would cause [an inconvenience or loss to another member]."

She continued, "We made a deal. In exchange for helping [JeA], if she wins, she promised to buy me a 30-year-old bottle of alcohol. I have alcohol hanging on the line when it comes to this performance," causing laughter.

In related news, JeA recently released her first solo album 'Just JeA' and its title track "While You Were Asleep".