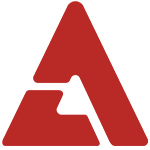 B.A.P's Zelo has been receiving attention for being the youngest contestant of MBC's '2013 Idol Star Athletics Championship', which was held on the 28th.

Among the 150 idol stars present at the tournament, Zelo and A Pink's Hayoung, both born in 1996, were the youngest of the bunch. Hayoung was born in July, while Zelo was born in October of '96. Defconn, who was the oldest contestant at the event, was born in '77. He and Zelo were revealed to have a 20 year age gap, surprising everyone on set. Zelo also impressed fans with his tall height of 184cm (6ft), making him the tallest contestant as well.

In other news, B.A.P will release their 2nd mini album this coming February and follow up with their first solo concert, 'B.A.P LIVE ON EARTH SEOUL', on February 23rd and 24th. Fans are also waiting in anticipation to see if B.A.P will pick up their 7th 'Rookie of the Year' award at the upcoming '11th Annual Seoul Music Awards' on the 31st.

The 'Idol Star Athletics Championship' which will air on February 11th KST.