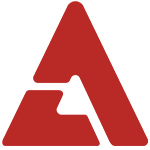 TVXQ's 'Catch Me' is spreading in popularity all over Asia!

On December 13th, SM Entertainment representatives revealed, "TVXQ's new album title track 'Catch Me' was ranked in first place for six consecutive weeks on Thailand's Channel V starting from October 29th to December 9th. Moreover, the song has maintained its position at first for three consecutive weeks on the True Music Channel for the time period of November 17th through December 7th."

Channel V has named the album 'Asian Number One Pop' while True Music Channel chose TVXQ as their 'Asian of the Month' for the month of November, spotlighting both TVXQ and their new music video.

In Taiwan, the 'Catch Me' special edition recorded first on the G Music Asia Chart for November 30th to December 6th.