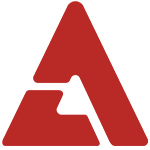 Roy Kim recently expressed his interest in Davichi's Kang Min Kyung.

On the December 7th broadcast of Mnet's 'Superstar K4 Top 12 Talk Concert', 'Superstar K4' finalist Yoo Seung Woo chose Kang Min Kyung as his ideal type and received the chance to speak on the phone with her.  During the conversation, Kang Min Kyung mentioned, "I think Roy Kim is pretty handsome too." To which Roy Kim happily answered, "I like you too, I like you. Yoo Seung Woo is too young for you, and I like you a lot", bringing laughter as he tried to appeal more favorably in her eyes.

Roy Kim also revealed that age is not a factor when it comes to dating, which left fans curious of his dating preferences.