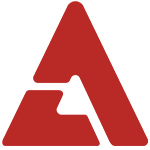 Gary revealed that he had been flustered by a fan's hand once.

The December 12th episode of SBS' 'One Night of TV Entertainment' interviewed Leessang and Yoon Do Hyun about their upcoming end-of-the-year concert. Gary was asked about his popularity among women, because he had been picked by many female celebrities as their ideal type. He answered, "People say things and make me feel good about myself, but they don't approach me. Come here, have me".

Yoon Do Hyun added that he wasn't popular just among celebrities, but also among regular female fans. He asked, "I heard a lot of fans touched Gary here and there. Where did they touch you that you were so shocked?". Gary answered, "Let's just say they touched somewhere they shouldn't have", bringing his hands to cover his crotch and surprising Yoon Do Hyun.

Gary added, "Now that I think about it, that might have been a good chance for the fan", causing everyone to laugh.