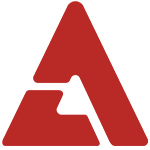 This weekend I caught up on some variety shows I had missed over the last few weeks and the one that I really wanted to watch was Kang Ho Dong's return to his flagship show, 'Knee Drop Guru'. If his return wasn't enough, I was also excited to see his first guest actor Jung Woo Sung. Aside from the drama surrounding him and his ex-girlfriend, Jung Woo Sung happens to be one of my favorite actors and has been in some great movies. In particular, they spoke about one of the movies in depth on the show, 'Beat'. This movie changed my perception of Korean cinema (granted my knowledge of Korean movies at the time was next to nothing) and is still considered a legendary movie for a certain generation, namely mine.

With the help of my cousin back in Korea, I began watching as much as I could. Today's column is my top 10 favorite Korean movies through 2002. That's kind of an arbitrary year but I figure ten years ago is considered 'way back' and because there are so many to choose from, I had to end it somewhere. Many of these movies are considered classics and others are just ones that struck a chord with me but all of them are good entertainment. I hope that if you're currently not a fan of Korean movies, you'll start with a few on this list and who knows, you might just get hooked.


Beat - 1997
Starring:
Jung Woo Sung, Im Chang Jung, Go So Young, Yoo Oh Sung
One of the legendary coming of age Korean films which follows three high school drop-outs and their ups and downs trying to find their way in life. Each of the characters have their issues from getting involved with crime to living up to the immense pressures at home and it's all about the journey of them trying to survive and their bonds with one another. This was Jung Woo Sung's breakout role and was instrumental in the future success for all of the actors. Let me warn you that this movie isn't a happy and bright, family film. It's dark and it has some fairly violent moments. But it also still resonates with a lot of us who remember the different pressures and challenges of school and figuring out where you're going with life. This is the also the movie that made me go buy a Zippo lighter for the first time.
Attack of the Gas Station - 1999
Starring:
Lee Sung Jae, Yoo Ji Tae, Yoo Oh Sung, Kang Sung Jin
Outside of a few scenes, the majority of the movie takes place in a single night and is the story of four social outcasts with their own past issues who rob a gas station. The thing is, that gas station had been robbed previously by the same gang and the owner wised up a bit and hid the money. So the second time these guys come around (which the incredulous owner can't believe they did) there isn't any cash to steal. Instead of giving up so easily and leaving, they decide to stay and pump gas, taking the customer's money while holding the real employees hostage. As the night progresses they have run ins with punk high school kids, lazy cops, a spoiled rich girl (in one of the funniest scenes ever), and a motorcycle gang of Chinese food delivery boys. It's one of those "how did they even think of this stuff" type funny movies. Oh, and the soundtrack isn't half bad as well.
Shiri - 1999
Starring:
Han Suk Kyu, Choi Min Sik, Kim Yunjin
'Shiri' was the first of the new era of Korean blockbusters and one of the first films to actually beat Hollywood movies in Korea. An intense action movie with a frenetic pace, the movie carried some major star power with Han Suk Kyu, Choi Min Sik, and a pre-'
Lost
' Kim Yunjin. Shiri refers to the name of a fish that live in freshwater rivers that run in both North and South Korea. That is apropos because the movie is about a group of highly trained North Korean spies led my Choi Min Sik as they infiltrate their way into South Korea and being a systematic campaign of espionage and assassinations. Meanwhile, a South Korean intelligence operative played by Han Suk Kyu has been on the trail of a known assassin and everything comes to a head when people aren't who they seem to be. I'll be honest, Korean action movies have never been able to compete with Hollywood flicks simply because they didn't have the same budget and while the budget for 'Shiri' was still small in comparison (around $8.5 million USD), it was good enough where you didn't notice a major drop off compared to American movies.
Friend - 2001
Starring:
Jang Dong Gun, Yoo Oh Sung, Seo Tae Hwa, Jung Woon Taek
At the time, 'Friend' was the biggest movie in Korean history. It was really an epic movie chronicling the lives of four friends from Busan, South Korea as they left the innocence of their childhood to the violence of their adulthood. Like many Korean movies, the four friends take different paths in life with Jang and Yoo joining the Korean mob and Seo continuing his studies making it into college. There's kind of a dichotomy of themes that run through this movie of the bonds of brotherhood but also the bitterness and rawness of betrayal. The movie was supposed to have been based at least partially on director
Kwak Kyung Taek's
life although there have been some speculation as to exactly how much. Either way, this was one of those rites of passage movies for guys. It's akin to '
The Godfather
' or '
Scarface
' in America, two films that have been quoted and re-quoted by every guy who wanted to be the anti-hero once in their life.
My Boss, My Hero - 2001
Starring:
Jung Joon Ho, Jung Woong In, Oh Seung Eun, Jung Woon Taek
One of my favorite genres of Korean movies is the gangster comedy. It's used in other countries as well but nobody does it quite like Koreans. Jung Joon Ho plays a middle management gangster who is good at what he does (you know, beating people up) but his peers have reservations about him taking over a more important territory because he never graduated from high school. Even among gangsters, you can never underestimate the importance of a degree. So his boss tells him to go back to school and earn his degree so that there won't be any disagreements. With the help of his two lieutenants, Jung Joon Ho passes as a high school student and realizes that high school is a lot tougher than the world of organized crime. He comes to build friendships with his fellow classmates but as he uncovers corruption in the school administration and their links to a rival gang, he has to decide between keeping his cover or fighting for his new friends. There are some great lines, a hilarious cameo, and another really good soundtrack that adds a lot of emotion to what could have been a cheesy movie.
Hi, Dharma! - 2001
Starring:
Park Shin Yang, Jung Jin Young, Kim Soo Ro, Kang Sung Jin
Another in a long line of great gangster comedies is the very funny and original 'Hi, Dharma!' A group of gangsters just got their butts kicked in a fight with a rival group and it becomes obvious that someone in their group is a rat and has been feeding information to the enemy. Because they're unsure of their escape, the five gangsters who made it out take refuge, forcefully, with a group of monks. Obviously the monks are not happy with their presence so they make a deal; if the gangsters can win a series of challenges against the monks, they can stay. And in the end, they do win. Over time, the monks and gangsters form a mutual respect and even a bond as they begin to understand that they're not so different from each other although their choices in life have led them to different places. Eventually, the rival gang finds out where they've been hiding and go to finish them off but, with some unlikely help, the surviving five make a last stand.
My Sassy Girl - 2001
Starring:
Jeon Ji Hyun, Cha Tae Hyun
Without question the most popular romantic comedy in Korean history, this movie launched its two stars into megastar status and it's literally impossible to imagine any other actors in the roles. Cha Tae Hyun's character is a college student struggling to find any motivation when one night, he sees a drunk Jeon Ji Hyun dangerously close to the edge of a subway platform. He pulls her back at the last minute and that is the beginning of their most odd story together. Inside the subway, the drunk young lady he just saved ends up vomiting all over this old man (so funny and so gross at the same time) and before passing out, reaches out to Cha Tae Hyun and calls him the Korean version of "honey". Now everyone on the subway thinks they are a couple and he feels compelled to take care of her. Their relationship blossoms but there's this continuing distance between the two that also keeps them apart but as is the case, all you need is love. This movie had some iconic scenes (think screaming across a valley and sitting at a table telling your ex-girlfriend's date her likes and dislikes) and one of the truly great theme songs, "
I Believe
" sung by K-pop legend
Shin Seung Hoon
. Also, this movie was based on the blog posts of an actual guy detailing the relationship he had with his girlfriend although I think that he's now admitted that most, if not all, of the stories were fiction. That really doesn't matter because it's a classic. Hollywood remade the film in 2008 with
Elisha Cuthbert
and
Jesse Bradford
but it doesn't really do justice to the original.
Volcano High - 2001
Starring:
Jang Hyuk, Shin Min Ah, Kim Su Ro, Kwon Sang Woo
Another movie from the great class of 2001, 'Volcano High' is a fantasy martial arts flick which was the breakout hit for Jang Hyuk, Shin Min Ah, and to a lesser extent Kwon Sang Woo. This wasn't the typical martial arts movie as there was a lot of comedy involved and focused a lot on the mysticism aspect of the plot along with some pretty cool special effects. 'Volcano High' is another in a long list of high schools that Jang Hyuk's character tries to attend as he's had some issues in the past given his extraordinary abilities. However, this school is also filled with students who aren't that normal either. Underneath all the CGI and fighting is really the story of a high school kid trying to fit in and feel comfortable about himself. Things come to a head as the legend of a secret manuscript basically causes a civil war within the school. The movie is pretty unique and it does a good job of mixing in a lot of quirky aspects with the more fantasy based themes. It's kind of sad that many people might know this movie as the piece of trash that
MTV
butchered and aired in 2003.
Champion - 2002
Starring:
Yoo Oh Sung
(again),
Chae Min Seo
This movie is the real life account of Korean boxer
Kim Duk Gu
and his fateful fight with then champion
Ray "Boom Boom" Mancini
on November 13, 1982 in Las Vegas. There's not a lot to say about this movie other than it is incredibly powerful, very sad, and showed the sacrifice people pay for the ones they love and for what they love to do. Yoo Oh Sung is in four of the movies on this list but this is by far his best performance.
Marrying the Mafia - 2002
Starring:
Jung Joon Ho, Kim Jung Eun, Yoon Dong Gun
We'll wrap up today's list with another one of my favorite gangster comedies. One night after Jung Joon Ho and Kim Jung Eun go out with friends, they wake up the next morning in bed together and with no recollection of how they got there. Obviously, this is a pretty big deal for anyone but when a woman's honor is at stake, the tension is even higher. It just so happens that her family is a notorious crime family that makes everything more complicated as Jung Joon Ho feels threatened by her family. While Kim Jung Eun is nothing like her underworld family members, she's also fiercely proud of them and won't tolerate anyone insulting them. Of course, eventually sparks fly but is it enough to bring them together? You'll have to watch and see. Kim Jung Eun has been involved with two famous singing-at-a-piano scenes in her life with her drama '
Lovers in Paris
' and in this movie where she does the singing of a famous
Lee Sun Hee
song. By the way, I think there are like four or five sequels out there now. Don't be fooled; the first is the best.
Ones I couldn't include but have to recommend:

'Two Cops'
'Number 3'
'JSA' (Joint Security Area)
'The Way Home'
'My Wife is a Gangster'

That's the list of my favorite Korean movies from back in the day. There are a lot more I had to leave off the list but you can't go wrong if you watch any of these.