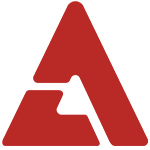 After School's Lizzy tweeted a selca from the set of 'Rascal Sons'.

On the 9th, she wrote, "F~~~ilming 'Rascal Sons'. I'm lacking, but I'll do my best ㅠㅠ" and attached an adorable selca as she posed happily in her bright green sweater and with her pink headphones.

Netizens who saw the photo said, "She gets prettier every day", and "She's going to be prettier than her unnis soon".

As mentioned earlier, Lizzy plays Yuri, the granddaughter of a hostel owner. She dreams of being a writer, and falls in love with Ryu Soo Young's character, a novelist. Acting alongside seasoned veteran Ryu Soo Young and Seo In Guk, Lizzy plays a newcomer who speaks her mind, ends up in a three-way relationship between the main characters.