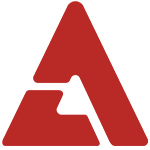 Goo Hye Sun confessed she was a huge Sechskies fan.

On the 29th, the actress guest-featured on 'Come to Play' and revealed, "I used to be a hardcore Sechskies fan. When Sechskies broke up, I was holding their balloon."

With former Sechskies member Eun Ji Won on the show, MC Kim Won Hee said, "We have information that you are Eun Ji Won 's fan."

To the disappointment of Eun Ji Won, Goo Hye Sun remarked, "I did like all Sechskies members, but actually I liked Jang Soo Won more than Eun Ji Won." However, she added on, "But right now, I'm amazed that I'm on the same program as Eun Ji Won. I even have signatures of all Secshkies members from when their movie 'Seventeen' came out," fully revealing her love for the idol group from the '90s.