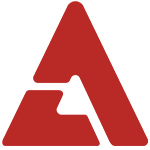 A Pink's Eunji revealed her CEO's reaction to her kiss scene with 'Reply 1997' co-star Seo In Guk.

During filming for the October 30th episode of 'Strong Heart', Eunji stated, "A lot of people were in shock after my kiss scene with Seo In Guk."

Eunji's parents, who were overseas, and her CEO called her as soon as the scene was aired. She stated, "The agency's head was angry about the fact that the kiss didn't seem like my first one. To be honest, it wasn't my first kiss."

Other stars who appeared as guests include Yoo Ha Joon, Ji Sung, Kim So Yeon, Lee Yoon Ji, Ga In, Jewelry's Yewon, and more.