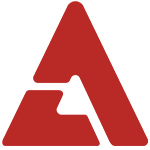 Big Bang Taeyang's older brother, actor Dong Hyun Bae, will be making his theater debut in 'The Scent of Love'.

Dong Hyun Bae has been cast as the "multi-man", who appears as 9 different characters, including a radio DJ, doctor, husband, producer, audition contestant, and grandfather. 'The Scent of Love' is a play about love and loss based on the novel of the same name. The film of the same title was also based on the same book.

The actor commented, "I've had good experiences on the screen and television until now, and I'm happy to meet the audience in a new genre, theater. There's less than a week until the play starts, but I'm happy to feel pressure to work hard and focus. I'm already getting nervous thinking about meeting the audience."

'The Scent of Love' will be held at NH Art Hall in Seodaemoon, Seoul on November 3 until December 30 KST.