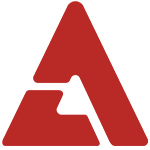 On July 29th, After School wrapped up their promotions for "Flashback" with a final music program performance on SBS-TV's 'Inkigayo'. Their stage ensemble for this performance was a white body suit decorated with red tassles.

K-pop girl groups like After School receive attention for their lavish stage outfits, but they never wear the same outfit for two music programs. This is to ensure that the girls give a different feel to each performance they put on. However, with all the time, money, and effort that's put into each outfit, it's too much of a waste to do away with the clothes.

So after performances like these come to an end, what becomes of the outfits? Dispatch has answered a few 'frequently asked questions' to offer some insight.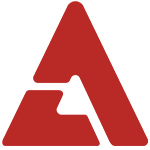 Dispatch 1. What becomes of the outfits used during promotions for past albums?



A. It differs from girl group to girl group, but in the case of Girls' Generation, the outfits are sent to philanthropic organizations and are put up for auction. The money is then donated to a good cause. In the case of 2NE1, the outfits are returned to the stylists who keep a collection of them, while After School recreates their ensembles to wear at a different event or future promotions.

Dispatch 2. How much is spent on girl group stage outfits for each song?



A. Around $175 (200,000 KRW) is used per outfit on average, and this includes the amount spent on fabric, subsidiary materials, and the production costs. A girl group usually has anywhere from 5 to 9 members, so up to around $1,700 (2,000,000 KRW) can be spent on outfits for one song. This number, of course, may vary. If the fabric is imported or if there is any manual labor involved, it can cost 2~10 times more.

Dispatch 3. The most expensive outfits for each girl group?

A. In the case of Girls' Generation, their outfits for "The Boys" were the most expensive. The fabric, lace, and beads, were all imported, and the girls also had one-piece dresses, skirts, and pants to mix and match, so the cost to produce the outfits was extremely high. In the case of After School, their award-ceremony outfits were the most costly. Their all-black velvet outfits worn for SBS-TV's 'Gayo Daejun' cost twice more than usual. The fabric was said to be of high-quality, which accounts for the difference in cost.

Dispatch 4. How do girl groups cover up their insecurities?

A. After School's UEE was a swimmer in school, and so she developed shoulders and thighs. In contrast to the other members who have petite frames, UEE appears to have a larger build. Because of this, UEE avoids wearing outfits that have decorations around the shoulders, and often wears outfits that reveal her bare shoulders. On the other hand, Jooyeon is insecure about her slim shoulders, so she often wears jackets that make her shoulders appear wider.



Dispatch 5. Who wears more expensive outfits, Son Dam Bi or After School?



A. Son Dam Bi. When it comes to solo artists, they alone have to fill the entire stage, and therefore must wear outfits that are much more lavish than girl groups. There is a lot of money that is invested into the fabric, accessories, lace, gems, and more that go into a single outfit. On the other hand, After School has a lot of members, so they opt for clothes with minimal design, and therefore their outfits cost much less to produce. Comparing the amount spent on creating one outfit for an After School member and one outfit for Son Dam Bi, Son Dam Bi's costs much, much more.

Dispatch 6. Are the outfits for music programs and big events much different?

A. For music programs, the girls wear clothes that have been newly produced. In case the girls need to perform on all three broadcast companies, they need three outfits per week. But the outfits are often recreated for other event performances. Girls' Generation, After School, and other girl groups are still using this sort of method.

Dispatch 7. The girl groups that wear the most unique outfits?

A. After School's subunit, Orange Caramel. The girls pulled off a number of outfits that look as though they could be found in an anime. When they were promoting "Bangkok City", the girls even wore an outfit made out of towels.

Dispatch 8. Who makes the outfits for their overseas promotions?

A. Girl groups these days are extremely active overseas. They sign contracts with agencies in the local area, and stand on their music stages and hold concerts. However, their outfits are still created by their Korean stylist teams. The outfits are created by keeping the styles and tastes of the various countries in mind. However, things such as accessories, shoes, makeup, etc., are taken care of by the stylists in the local area.

Dispatch 9. How are they able to wear short shorts and pull off dances where they are required to spread their legs?



A. Girl groups often wear short shorts, and they are able to pull off any kind of dance without causing any exposure accidents. The secret is the size of the pants. The girls' legs are measured before the short pants are created to ensure a snug fit. A high-quality material is used to ensure that although the pants are tight, the girls are still able to dance efficiently.

Source & Image : Dispatch via Nate