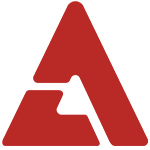 VIPs, you are going to love this! We have just been notified by YG Entertainment that the 'Big Bang Comeback Show' will be airing on SBS this Friday at 6 p.m. KST, as well as being made available through other portals like the official YG blog, and YouTube channel.
Although we had all believed that SBS'
'Inkigayo'
would be the first program to air Big Bang's comeback performance, it seems it will be preceded by 'Big Bang Comeback Show', which will be utilizing the footage from their highly successful
'2012 Big Bang Alive Tour'
.
YG Entertainment stated,
"'Big Bang Comeback Show' which utilizes footage from the concert will be aired not only through broadcast, but through other global means like MTV, Official YG blog, and YouTube channel, so that more music fans overseas will be able to view Big Bang's comeback performance."
Tickets to Big Bang's concert every year are in very high demand, and many aren't able to obtain a ticket for themselves. In addition, the concert DVD that is made for sale after the concert experiences strong sales as well. Thus, this decision to air the concert footage for free is a rather unconventional decision.
The agency also stated, "
There is a limit to what can be shown through music programs that allow only one song to be showcased each week, especially since we have chosen all the tracks off Big Bang's album as title tracks. Thus, while contemplating a more effective way to promote, we have chosen to include Big Bang's interviews as well as Big Bang's new track performances in their world tour concert through SBS' 'Big Bang Comeback Show'... Afterwards, Big Bang will be appearing on music shows like SBS' 'You & I', and showcase multiple tracks."
"We are also preparing special programs in various formats with Mnet, and we will open it up through all ways on the internet so that fans overseas will be able to view them as well,"
they continued.
Although there are copyright issues that follow when such footage are released online, YG Entertainment will be taking the steps to ensure that such problems will not arise with various broadcast stations in order to promote Big Bang world wide, rather than only within Korea.
Through the airing of the 'Big Bang Comeback Show',
'Running Man'
, and their upcoming performance on 'Inkigayo', Big Bang will kick off their broadcast promotions.