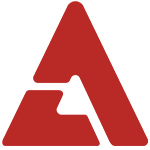 Actor Lee Junki who is currently serving in the military recently showed off his V-line face. On July 9th, the popular actor tweeted,
"Greeting you all for the first time in a long time, salute! I've come out on leave for a short 3 days and 2 nights, I need to use up the time wisely~ but it's pouring rain. I think I might stay home until I have to return, hahaha"
In the picture, Lee Junki can be seen with short hair, fair skin, and a sharp V-line. He also released a profile picture of himself wearing his military outfit, accentuating his unique features even more. Fans commented, "
His good looks haven't gone anywhere
", "
His V-line still lives!
" and "
Take care of your body as you fulfill your military requirements and work hard!
" Back in May of 2010, Lee Junki enlisted for his mandatory military service. He's scheduled to be discharged from the military in February of 2012. Source: Star News via Nate