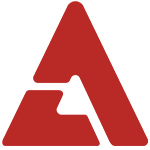 The power of Hyun Bin is being proven through advertising contracts. The actor famous for his role in SBS's "Secret Garden" is currently the hottest star and is featured in advertisements for clothing, beverages, alcoholic beverages, and more, proudly taking the title as the "CF King".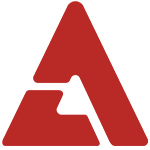 Excluding brands he was previously involved with, Hyun Bin has signed on with five more CF contracts after the shooting of "Secret Garden". Although the contracts are yet to be signed, there are about four to five more CF's currently in the works that are finalizing ad concepts and scheduling times. There is a direct and definite correlation between a star's popularity and amount of CF's. However, the previous notion of not using actors who are soon leaving to serve in the army has been banished in the case of Hyun Bin, making this more unusual. No matter how popular, the star's absence during the fixed term causes inconvenient problems for companies. Thus, the farthest that most companies will usually go is to extend their existing contracts, but the tables have turned for Hyun Bin. Despite the well-known fact that he will leave to serve in a month, companies are willing to sign Hyun Bin with unprecedented pay in order to raise their brand awareness. One advertising agency official said,
"Due to the time limit, 6-month long, single contracts ranging from 350 million won to 500 million won are usually the best offers."
Companies who usually don't use Korean celebrities, such as
K2
, signed Hyun Bin for a 6-month long exclusive contract. A K2 official said,
"Hyun Bin voluntarily choosing the Marine Corps gave him a strong image. On top of that, he became a fashion icon with a sophisticated look due to the drama, all of which were highly valued",
explaining the reasoning behind the contract decision. Thus, when calculating the rising shares of Hyun Bin's worth with the current advertising contracts, they total up to more than 4 billion Korean won. When adding his current contracts, it becomes a formula of "4 billion won + α". In a December study by the
Korea Institute for Strategic Studies for Commercial Message
for "G
ood Impressions on TV Commercial Messages
", Hyun Bin went from 23rd to 10th place, directly showing the implications of his rising popularity. An official from Hyun Bin's agency, 
AM Entertainment
, said,
"Besides extending existing contracts, the love calls are pouring in. However, there are many details to be sorted out before he leaves for service. We will carefully choose and consider the CFs that are most compatible with his image."
Source: Nate