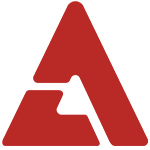 After the news broke that comedian
Park Myung Soo
would soon to be leaving his radio show corner on 
"2 o'clock Date
", it is now being reported that famous musician
Yoon Do Hyun
will be leaving his post as DJ for
MBC FM4U's
'Dreaming Radio'
and
'A Green Night, Moon Ji Ae
', and has been appointed as Park Myung Soo's replacement. Many speculated that Yoon Do Hyun would take on a whole new concept and show for the time slot, however a representative confirmed,
"Yoon Do Hyun will replace Park Myung Soo as the DJ for '2 o'clock Date'."
Yoon Do Hyun had actually taken the DJ role for the '2 o'clock Date' corner back in 2003, thus marking his return to the show after 7 years. He was also a DJ for his own radio show on
KBS Cool FM
in 2007, called, 
'Yoon Do Hyun's Music Show'.
Source + Photo: SPN