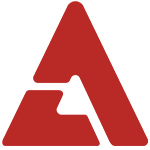 Girl groups have undergone many changes since they first appeared in the music industry. Formerly known for their fantasy-like and unapproachable image, girl groups these days seem unafraid to bare all, as many are the driving forces behind variety programs. Their witty commentary and honest confessions have earned them countless headlines. In those cases where they confess, what is the thing that is most often confessed by girl groups?  Well, girl groups almost always confess their height and weight on variety shows, adding and subtracting from reality to fit the situation. Newsen and Sports Seoul recently surveyed the heights and weights of ten girl groups to get a closer look behind the screen. SNSD, KARA, and f(x) were excluded from the survey, as their information was not listed in portals. #1. What are the stats of the first generation idols? S.E.S hold an average height of 161.3 cm, but Fin.K.L is taller by 7 cm, standing at an average of 168.5 cm. S.E.S also weighs an average of 49.5 kg, while Fin.K.L weighs 3 kg more at 52.5 kg. The members weighing the least are S.E.S's Shoo at 44 kg, and Fin.K.L's Sung Yuri at 45 kg.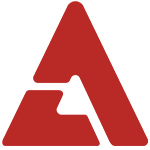 #2. Who is the tallest amongst the second generation idols? First goes to none other than After School, standing at an average of 168.375 cm with their long, slender bodies. Rainbow comes in at second with an average of 165 cm, and 4minute in third with 164.6 cm. UEE and Nana are the two tallest members of After School, standing at 171 cm. The rest of the members have similar heights, while Raina is the shortest at 166 cm. The shortest group are the Brown Eyed Girls, standing at an average of 160.75 cm and weighing in at 45.5 kg. Secret came in second at 161.5 cm and weighing in at 45.2 kg. Those in the 163 cm average category include T-ara (163.6 cm), the Wonder Girls (163.8 cm), and miss A (163.7 cm). #3. Which girl group is the lightest? The members of 2NE1 are the lightest with a group average of 43.5 kg. They stand at 162.5 cm tall. Dara is the lightest member among all the girl groups, weighing in at 40 kg. After School averaged 48 kg, with Secret following at 45.2 kg, the Wonder Girls at 45.2 kg, Davichi at 45.5 kg, and miss A at 45.7 kg.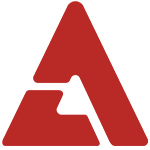 #4. All of the girl groups are underweight! Celebrities are often seen making statements such as, "I look heavier on screen than I do in real life." When put through the BMI calculations though, results revealed that all of the girl groups were underweight. Using 18.5~23 as the healthy range, the Brown Eyed Girls came closest to being "healthy" with a BMI of 17.61. Secret followed with 17.35, 4minute with 17.13, miss A with 17.06, After School with 17.06, the Wonder Girls with 16.85, Davichi with 16.71, 2NE1 with 16.47, and T-ara with 16.36. The most underweight of all was Rainbow with a BMI of 16.11.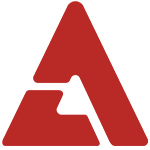 Source + Photos: Newsen, Sports Seoul