Nicole of Kara, has graduated college through her "celebrity-goes-to-college" reality program on Mnet, Nicole the Entertainer's Introduction to Veterinary Science. She successfully finished and passed her last final exam. The members of Kara all came to congratulate Nicole on her hard work. Nicole expressed her feelings about graduating in front of her members, friends, teachers, and seniors:
It feels like I just started college and now I'm graduating. I realized how hard veterinary science is, I also learned about how much care an animal needs. I want to thank the teachers who were very patient with me. I want to thank my sunbaes and friends who took care of me even though I rarely contacted them outside of school.
Nicole started to cry as she said goodbye to everyone. I'm sure everyone is going to miss having the butt-shaking Kara member on campus as much as Nicole will miss her friends there.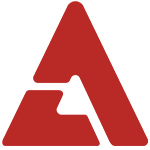 This episode airs on the 28th. I know I'm talking about Nicole's graduation but all I see are Kara members' new hairstyles. Maybe it's a concept for their comeback in February?