Pictorials
[Exclusive] Interview with Producer DR on Super Junior, U-KISS, and being a part of the K-Pop movement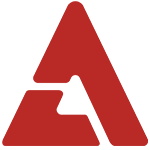 Canadian producer and singer-songwriter Denzil "DR" Remedios is consistently writing and producing music for some of the world's most renowned artists. Recently, he's nailed projects with big names in the K-pop industry, including Super Junior, U-KISS, SHINee, and Lee Hyori, and many others. allkpop got to interview DR about his recent work with Super Junior and U-KISS, his segue into producing K-Pop music, and how he feels about playing a part in a global music culture. DR even hints at working with a couple groups that will be debuting soon! Without further ado, check out our interview below! ==== AKP: "You're known as a singer, songwriter, and a producer -- How would you describe your style and sound?" DR: It's hard to completely describe my "sound" because my work in the industry varies all over the map. If I were to sum it all up, I would say my sound is ever-evolving and fits with the style of the project, song, or artist that I'm working with at the time. For example, my sound will be one way when I'm working on a hip-hop record, then totally change when I'm working on a TV/film score, and then it'll change again if I'm working on a pop or rock song. I focus on what sounds have already worked in the genre I'm working in, and then put my own spin on things. I always wanted to be known as the producer/songwriter that has no bounds. I personally think having a "sound" is like getting typecast for a movie. ...I understand what works and use it to my advantage. - AKP: "How did you start writing and producing music? Has it always been a dream of yours to be a part of the music industry?" DR: Yes. From the time I even had any memory at all,l I knew I wanted to be in music. Like a lot of people in this industry, I tried doing a few other things to support myself while working towards this dream. Because it's such a hard industry to have success in, I even thought about quitting and going in another direction way back when. I was raised in a family of musicians. My father, who is one of my heroes, was very instrumental in getting me started. He was a guitar player and singer in a lot of bands, and he used to bring me to a lot of his shows and rehearsals when I was really young. I learned how instruments work with each other; how a bass player is co-dependent on the drummer and the rhythm guitar is co-dependent on the bass and drums and things like that. My dad didn't have to explain it to me, I could just observe this as I sat there for hours of rehearsals and shows. My music interest kept growing from there as I played in bands with my Dad, church choirs, high school bands, etc. I wrote my first song at 16. I remember thinking to myself, "If I can hear every part of a song, play every part in a song and sing every part in a song, why can't I just write the song?" So I did. That first song wasn't very good looking back, but I thought it was the best song ever when I wrote it! - AKP: "Recently, you worked on some big albums for a couple K-Pop groups. Before we get to them, could you please tell us what attracted you to K-Pop, and what prompted you to start working with overseas artists?" DR: I was actually working on a Young Dose and Soulja Boy record in New York with 12keyz and a well known producer named Reefa (The Game, Fabulous, Notorious BIG) when Reefa actually mentioned the K-Pop market and his friend, Ryan Jhun. I didn't have a clue about K-Pop music and how popular it was all over the world. It was Reefa who set up a meeting with Ryan Jhun from Marcan Entertainment that very day. When we met with Ryan, he played us a whole bunch of records from Lee Hyori, Super Junior, SHINee, U-KISS and more. I was really impressed with this whole scene, from the music to its videos, as well as the energy, choreography, and excitement surrounding K-Pop. Ryan expressed how impressed he was with what we were doing in music in America and wanted to work together. 12keyz, Reefa and myself formed a team together with Ryan from that point on and began to work on records for K-Pop artists right away. Who would have known I would have a record with almost every artist Ryan played for me in that first meeting?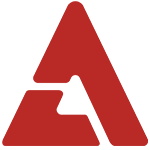 AKP: "You penned "Walkin'" and "My Love, My Kiss, My Heart" for Super Junior's album, 'Mr. Simple'. Were you familiar with Super Junior before this project?" DR: Yes I was. Actually before "Mr. Simple", I had also co-written Super Junior's "No Other" and "Shake It Up". Both those records shot up the charts at that time and I was really impressed by the presence, star power, and talent of this group. That was actually the first album that I charted globally with, so I was really happy with the project and the effort these guys put into these songs. - AKP: "Please walk us through your creative approach as a producer for these songs, and how you went about adapting them to a 10-member boy band. Did they already exist before Super Junior came into the picture?" DR: Most of the songs that I write for K-Pop artists are usually written before they are presented to the artists themselves. Sometimes I pull from my catalog of songs that already exist and sometimes I listen to the artists, meet with A&R's or management, or the record label itself to get the direction of the next album and then start writing and producing from there. I believe in a strong melody in a song before anything. This exists whether it's one person or 10 people singing, it doesn't matter. Without a strong and catchy melody, you can't snag a listener. From there. it's just a matter of using these melodies and playing around with the harmonies, tag lines, or space in between the lines to take full advantage of all the members in the group. Sometimes I'll even write a song for someone, but then someone totally different picks the song up. In Super Junior's case, it was a combination. Some songs were crafted specifically for them and some weren't written for them but they went to them after some alteration magic between Ryan Jhun, Reefa, 12keyz and myself. - AKP: "Have you listened to U-KISS's album, 'Neverland'? What are your thoughts on the album, and on U-KISS's interpretation of "Someday"?" DR: I have listened to the whole album and I love every song on there for different reasons. I think listeners were expecting some of the same old U-KISS sounds, but I think this album shows a few more colors of the group that weren't quite like their previous work. I like it because they have the high-energy dance stuff as well as the ballads on this album. These guys are young and will continue to expand and experiment with their work. They're not afraid to try something new. "Someday" was something very new for them. It wasn't the fast paced electo-dance-uptempo song that everyone was expecting. I love what they did with "Someday" and I'm not just saying that. I feel like they put the [right] emotions and love into this song and represented exactly what it meant. I hear this comment from fans all the time too, which convinces me even more that this song was a good fit for them.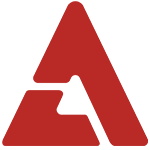 AKP: "Many K-Pop companies have been reaching out to Western producers lately. Why do you think that is, and how do you see the Korean pop industry changing because of it?" DR: This is very true, and I'm glad to be a part of this movement. Right now, Teddy Riley is working on Korean projects, and Ludacris has just signed a deal with YG Entertainment. ...I think every sound has development and at the very least, a temporary identity. Just like how hip-hop today doesn't sound like hip-hop from 10 years ago, I think K-Pop's sound has developed into something with a more western-influenced sound, while keeping what works from its traditional K-pop roots. I think K-Pop companies are seeing some of the producers that have had global presence and success in reaching millions of listeners, and they want to capture some of those same sounds in K-Pop in order to achieve the same thing. - AKP: "Aside from Super Junior and U-KISS, which other K-Pop groups/artists have you worked with? Are there any you would like to produce for that you haven't already?" DR: I've worked with SHINee, Girl's Day and Lee Hyori as well. There are actually a couple of acts that are brand new that I'm working with and haven't even been named yet, but will be coming out soon! [As for the artists I'd like to work with], there are so many groups/artists, but [naming] just a few are SNSD, HyunA, TVXQ, and SISTAR. - AKP: "What's next for DR?" DR: Wow, so much on the go at the moment. There are a few K-Pop artists that I will be writing and producing for over the next few months including SHINee along with some American projects on the go. I'm also writing the music on a History Channel/A&E TV documentary series airing this fall called "The Stoned Ages". Also, I'll be releasing a solo project in the coming months which we'll be launching in the U.S. and Canada first. Those are just a few of the projects on deck at the moment! ==== A big thank you to DR for the great interview, and you can find out more about his work and projects on his website www.theofficialdr.com
Get the best of AKP in your inbox
DON'T MISS
Comments
There are 0 comments
Login With...