Movies
INFINITE's L to make his acting debut in Japanese drama "Jiu"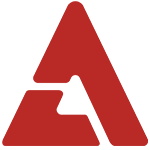 Via tokyohive: L from Korean Pop Group Infinite will be making his acting debut in the upcoming drama, "Jiu Keishicho Tokushuhan Sousagakari", alongside Kuroki Meisa and Tabe Mikako. L will be playing the role of Jiu, a blonde haired criminal who has excellent vision and reflexes, with no sense of pain. He commented,"I'm a little nervous to be chased by two beautiful police women." While this difficult role is a challenge for a drama debut, L says, "I heard many stories of the producer and decided to take the challenge. I like to work hard, so I will work hard for this role." He also added, "I will be working as an actor, not as INFINITE's L. I hope people will see a new side of me and will continue to watch me grow." This drama will be a live-action adaptation of the novel series, "Jiu", written by Honda Tetsuya. The suspense drama with the theme of love is about 2 very different female detectives who chase the leader of vicious crimes. With hopes of rising a new star, producer Oe Tatsuki commented, "I remember the moment I met him, I thought, 'Jiu exists!', and had goosebumps." "Jiu" will start airing in July from 11:15 pm. Source & Photo: Oricon
Get the best of AKP in your inbox
DON'T MISS
Comments
There are 1 comments
Login With...