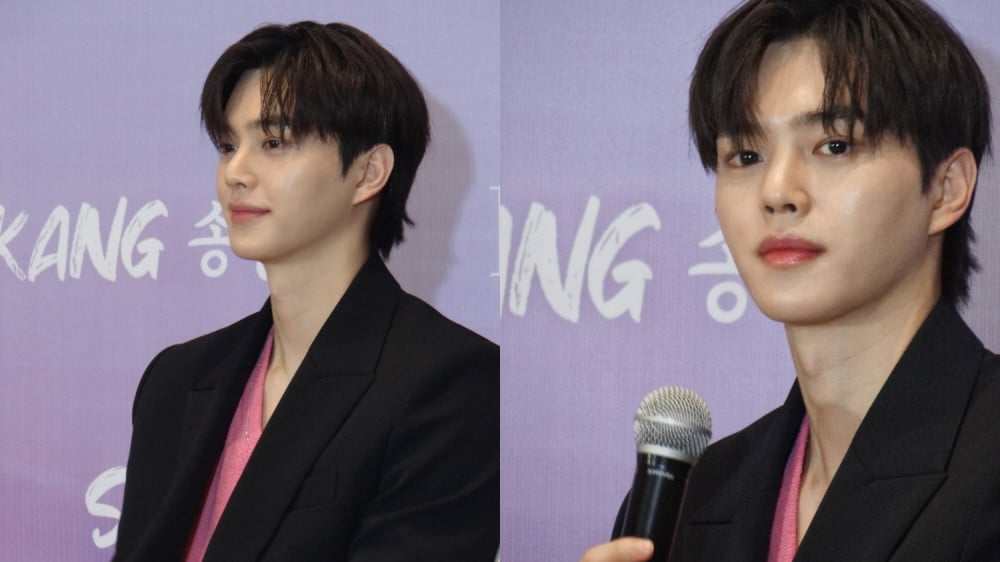 On March 5, actor Song Kang attended a press conference prior to his fan meeting in Manila, Philippines. He attended the press conference as the skincare and cosmetics brand 'Deoproce's global ambassador, where he dished on the hit series 'Sweet Home,' being dubbed as the son of Netflix, how he analyzes his character, and more.
Decked out in a black suit, Song Kang greeted the press with his infectious smile; the actor was seated to answer some questions from the press.
"Next time, when I have time to visit other places, I'd like to go to Boracay and eat a lot of seafood, and have a healing experience," he said.
When asked which role is his favorite among the ones that he played, Song Kang answered, "Now, I'm shooting 'Sweet Home,' and in the show, we're shooting a storyline that's really detached from reality." Talking about Hyun Soo, played by Song Kang, "It's the character that I'm pouring a lot of my time and energy into right now," adding that the character is the closest to him at the moment.
On his skincare regime, the actor mentioned that skin care is important, but he also makes sure that he puts a lot of attention and detail into his cleansing routine. "My routine is that, when I wake up in the morning, I will first cleanse then I will apply a toner and a moisturizer, followed with a sun cream."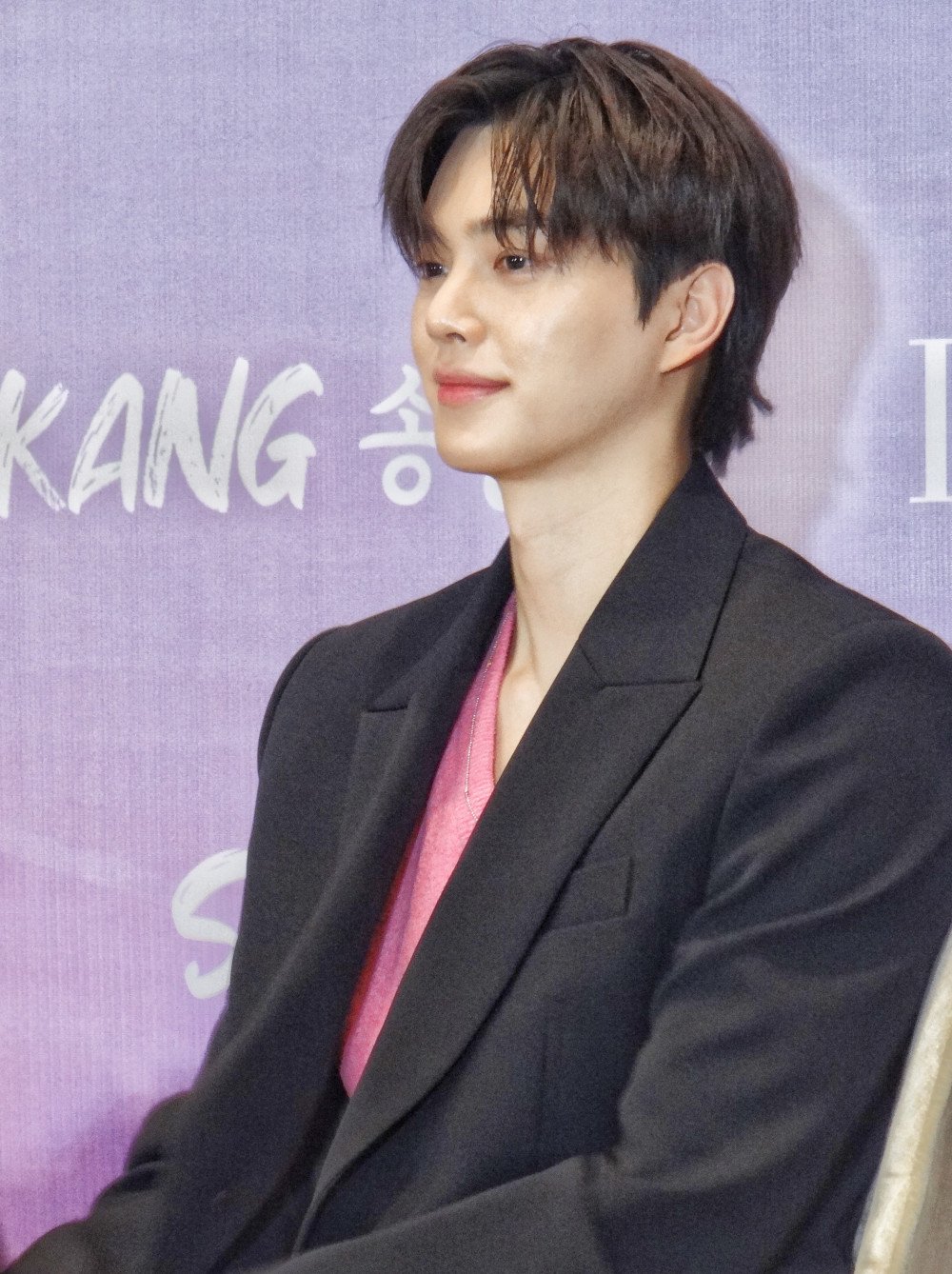 According to Song Kang, if season one of the Netflix series 'Sweet Home' was the story of how the characters grew and matured, then seasons two and three would be the "story of these people who have grown and matured in the first season."
When asked if he has any plans on being an idol, Song Kang responded, "I realized this as I was dancing to NewJeans' 'Hype Boy' in the viral clip: that I can't be an idol. This is not within my capability."
Song Kang made his acting debut in 2017, and it inspires him to be an actor when he's watching other dramas: "I'm always looking at how these actors communicate with one another, act going back and forth with each other, how they express their emotions and things like these. I always try to learn from what I see in the other works that I watch."
When asked if there are any kinds of characters he would like to portray in the future, the actor shared that there is not so much a specific character that he would like to play. "The characters that I enjoy playing are my priority."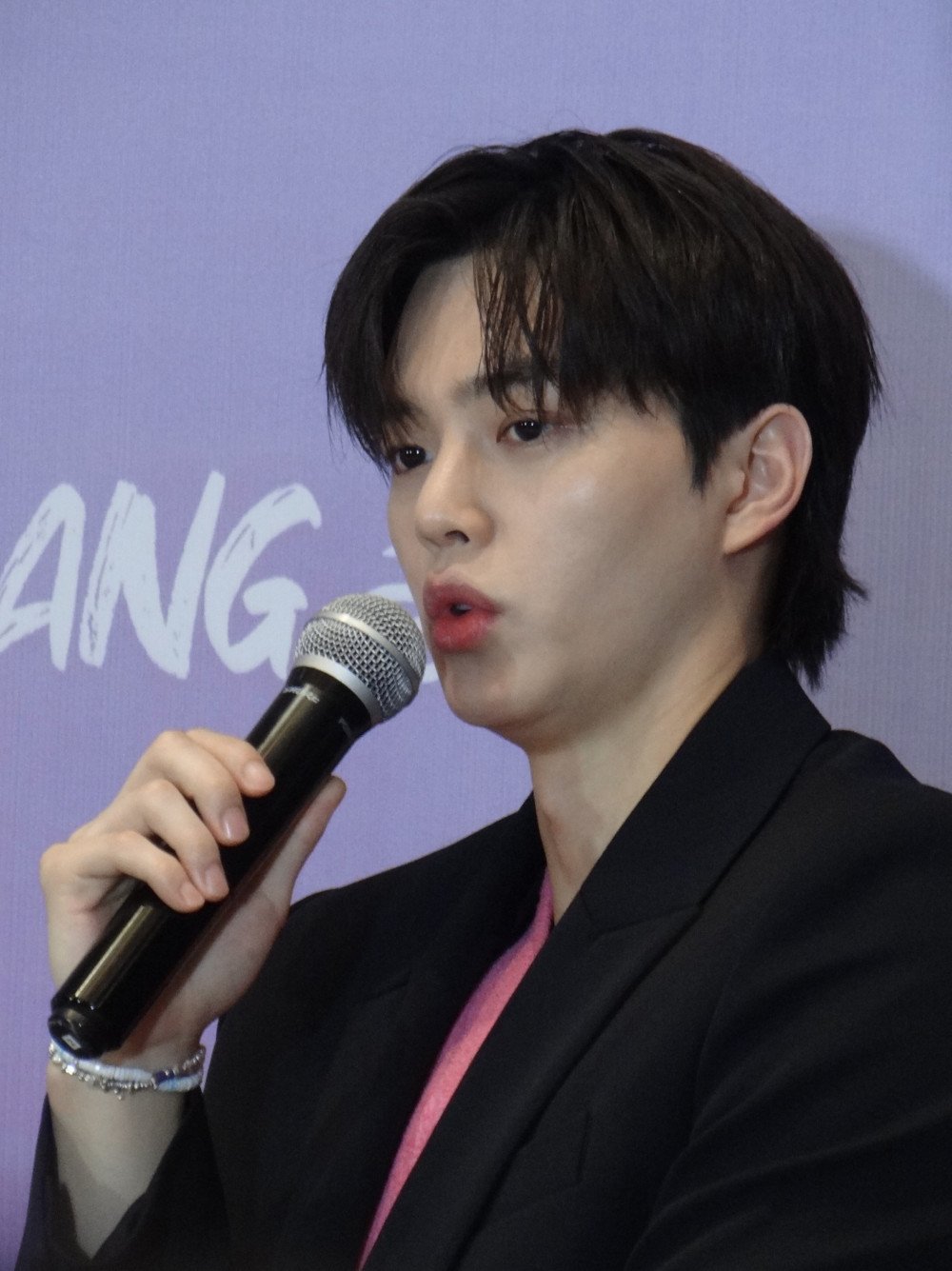 "I feel like I have been receiving so much love but I have not been able to give back just because of the situation lately. I'm very happy and a little nervous, but very much looking forward to it. And all of this is because of Deoproce," said Song Kang.
"I'm most excited about the communication with my fans because I feel like by communicating with my fans, I improve and develop a lot."
allkpop then asked Song Kang a question; the actor mentioned in many of his previous interviews that he enjoys jotting down little notes; allkpop asked the actor if he also takes down notes as he studies for his character or if he has any other approach or technique for analyzing his role. Song Kang shared his thinking process: "What I think of is if this was me, what would I do?"
He added, "Lately, what I do is I will try and record the lines of the other actor because I think that the interaction, the other actor's action, and how I would react to something like that, is very important." Song Kang said that he records the lines of the other actor and listens back to them himself because he is very focused on the emotion and he wants to keep it very precise. "I actually look at the scene before and after the one that we will shoot, so I can get a really good grasp of the emotions that I should be expressing at that time. I'm really into a detailed way of working, which is what the notes are about."
On the moments that put a smile on his face no matter how hard things are for him, the actor said that the No. 1 would be the encouragement of his fans. "The other thing is, I really try not to forget what it was like when I started. I always go back to that foundation I had." Going back to his diary entries and reading books that are related to those kinds of subjects is how he keeps himself happy.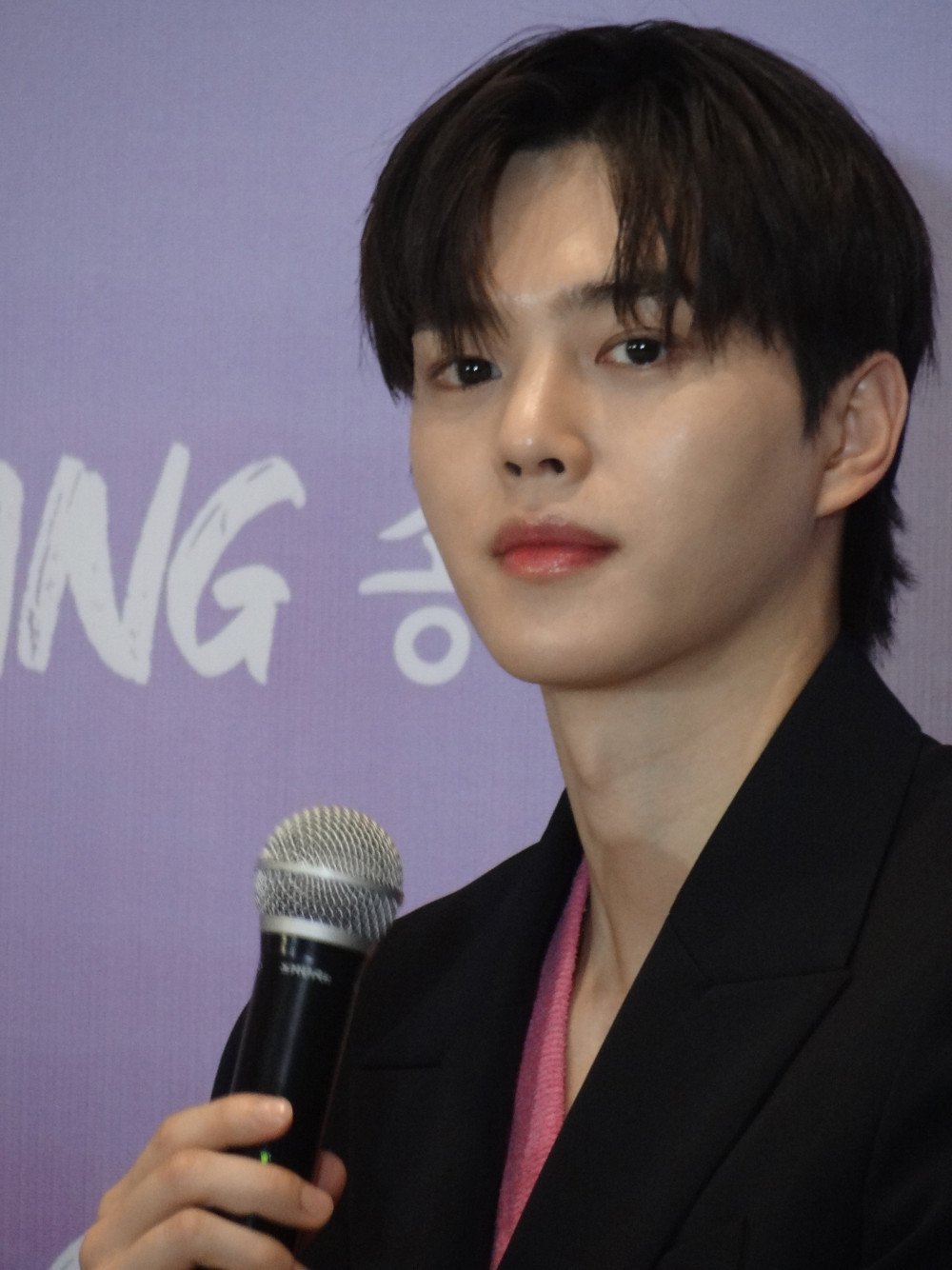 On being dubbed as the son of Netflix, Song Kang relayed that he is very grateful for it, "I feel like they are my family because they have been with me since the beginning of my career. Every time I go to Netflix, whatever project is ongoing, I'm always enjoying my work with the people that are familiar to me. I'm grateful for this platform, that I get to work with Netflix so often."
The actor also shared that he is very into documentaries at the moment. "I'm currently watching 'Formula 1,' I'm on season 4 already."
Song Kang shared that he brings lip balm everywhere because his lips get dry often. "I also bring dolls in my bag. Every time I'm in a situation where I'm nervous or I'm having some difficult emotions to process, I will touch the doll and it will comfort me."
When asked what question he would ask someone, Song Kang replied, "Over the years of my acting, there are happy moments but there are moments where it's also mentally challenging, so I would like to ask the question, 'How do you overcome those difficult times when you're dealing with emotions like that?'," and he would ask that to the president of his agency.
Song Kang's solo fun meet in Manila was presented by Wilbros Live and Deoproce.
[Photos by Sofia Sayson]