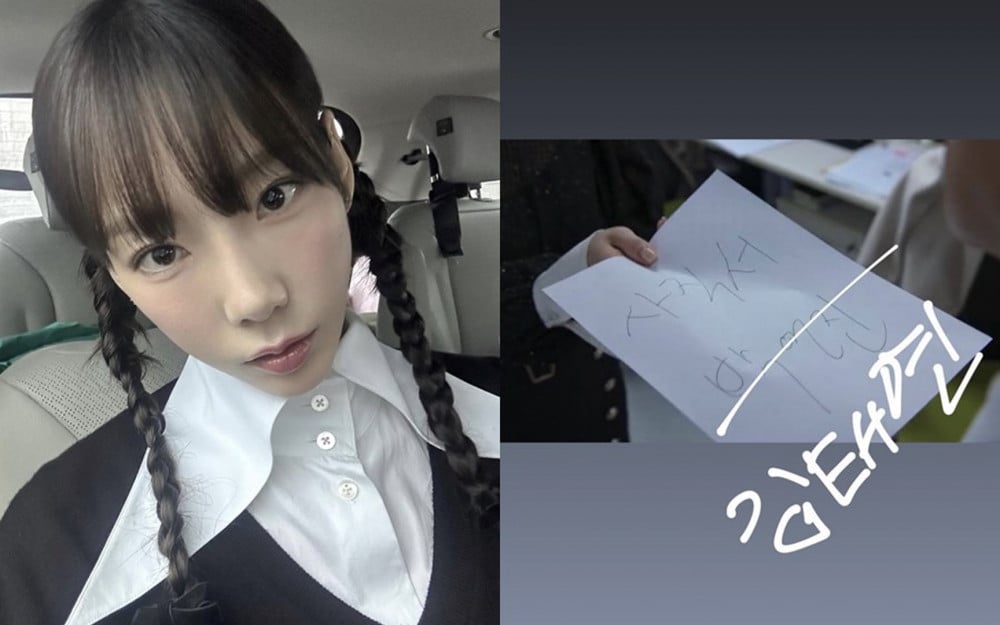 A few days ago, HYBE confirmed that the company would no longer compete with Kakao to acquire SM Entertainment. Additionally, HYBE announced that it would suspend its takeover of SM. This means Kakao will be the largest shareholder of SM.
While many are happy that this fierce competition over SM Entainment is over, there are a few who are not pleased with the fact that Kakao will be the one taking over SM Entertainment.
On March 13, Girls' Generation's Taeyeon shared a hilarious photo on her Instagram story that showed the resignation scene from 'The Glory.' The scene that Tayeon shared was when Park Yeon Jin (played by Lim Ji Yeon) wrote a resignation letter on the back of her weather report script. Taeyeon crossed out Park Yeon Jin's name and put her own name on it.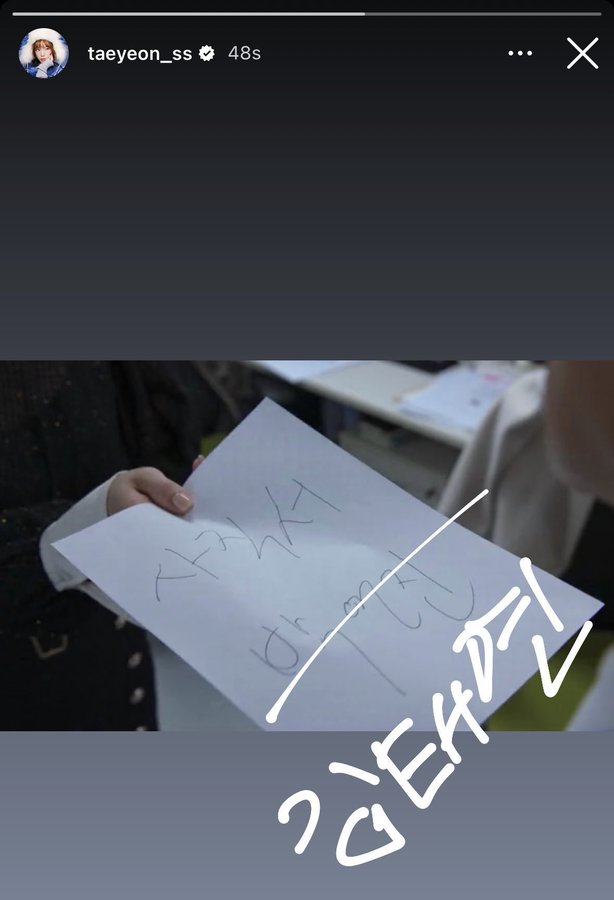 Many are worried that Taeyeon was alluding to her resignation from SM Entertainment as she has expressed dissatisfaction with the latest controversy over the company's acquisition.
Taeyeon's past post is garnering more attention after a media outlet reported that producer Yoo Young Jin has left SM Entertainment. Some are interpreting Taeyeon's post as a subtle hint that she may also be considering resigning from the company, which was recently taken over by Kakao.