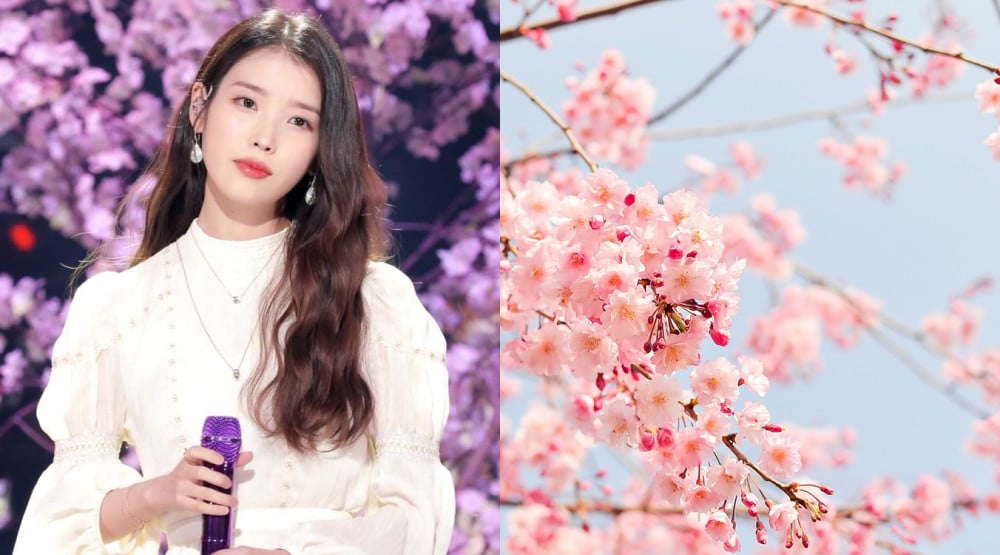 In many parts of the world, the weather is finally warming up, and in some parts of the world, you'll notice the pollen flaring up. South Korea, a country that fully embraces all four seasons, is definitely noticing the warmer weather. After a horrendous and cold winter, the flowers are starting to bloom, and you'll soon be able to wear short-sleeve apparel without freezing to death!

This also means it's time to appreciate the seasonal aspect of k-pop -- K-pop is great because there are songs that match a particular season to get you in the perfect vibe. Today, we'll check out a comprehensive K-Spring playlist that you need to add to yours to prepare you for this spring season because spring is flinging!
There are bops that we must listen to on a year-to-year basis, and there are some songs we'll be introducing for the first time. You'll notice that it has become spring because some of these songs are pretty old, yet they manage to climb back up to the charts every year. So let's go ahead and take a look at what songs are crucial to make your spring k-pop life amazing, and make sure to let us know your thoughts below!
IU - Hi Spring Bye


Busker Busker - Cherry Blossom Ending


LOCO x Yuju - Spring is Gone by Chance


Eric Nam x Red Velvet Wendy - Spring Love


HIGH4 feat. IU - Not Spring, Love or Cherry Blossoms


Sunny Hill - Pit-a-Pat


BTOB - Remember That


IOI - When The Cherry Blossom Fades


10cm - What the Spring?


DIA - On The Road
Oh My Girl - Step by Step


BOL4 - Bom


IU - Blueming


Produce 101 - At the Same Place


Jeong Eunji - Hopefully Sky


DIA - Hug U


Eddy Kim x Lee Sung Kyung - My Lips, Sweet Like Coffee


Oh My Girl - Windy Day


BTS - Spring Day


10cm - Love in the Milky Way Cafe
Jeong Eunji - The Spring
Yuju x Sunyoul - Cherish
Lovelyz - That Day
Roy Kim - Spring Spring Spring


April - April Story


Kim Min Seok - Perhaps Love


K.Will - Love Blossom


N.Flying - Spring Memories


Yoona feat. 10cm - Deoksoogoong Stonewall Walkway


Huh Gak x Jeong Eunji - Short Hair


Oh My Girl - The Fifth Season


Lovelyz - Hi~


IU - Lilac

Wow - what a list. K-pop's true charm is that each song is really unique to a season, and we can tell! Spring is blossoming for sure and we can't wait for the warmer weather. Do you have these songs loaded on YOUR playlist? What are your thoughts? Do you have a personal favorite? Or do you have another song you can recommend to us? Make sure to let us know in the comments below!