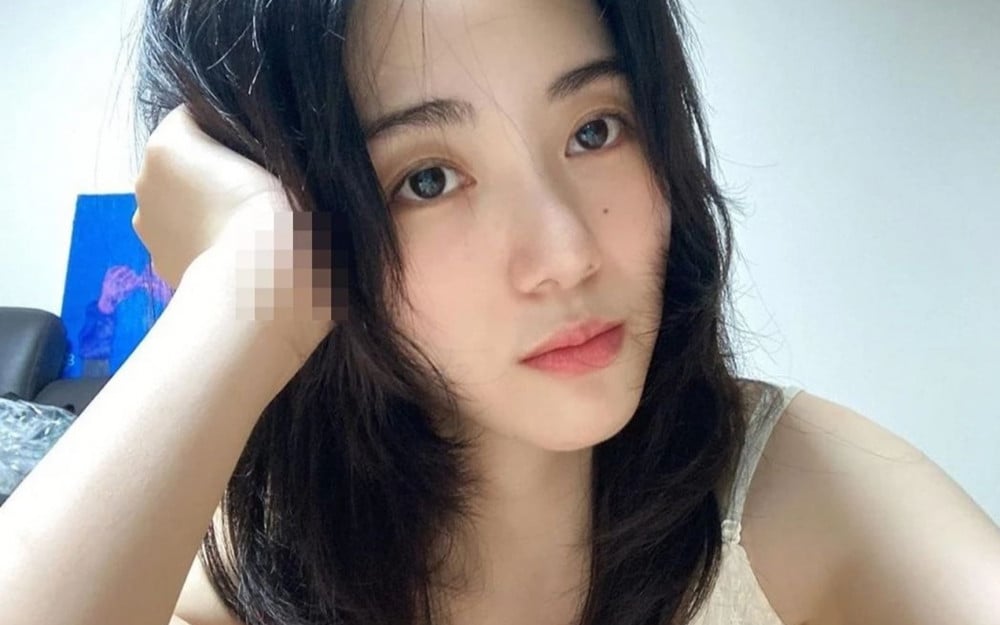 Former AOA member Mina expressed her strong feelings against bullying.
On February 7, Mina wrote a lengthy writing on her Instagram expressing her feelings toward various crimes such as school violence, bullying, voice phishing, and more. She wrote, "School violence, sexual assault, rape, intimidation, fraud, voice phishing, murder, stalking, gaslighting, violence...there are too many. Anyway, if there is evidence or witnesses for these things that cause mental suffering, I hope the names and faces of the perpetrators are revealed so they can never show their faces in public again. So they can't pretend to be nice. When will that day come?"
She continued to write, "Feeling depressed and depression are very different. Depression has a lot of impact on a person's social life. It takes a lot of time to get out of depression and it's so easy to relapse, so I'm afraid. I know the root of it all too well, but I hate that person because they are living so well. I wanted to be the same to that person as they were to me but I failed."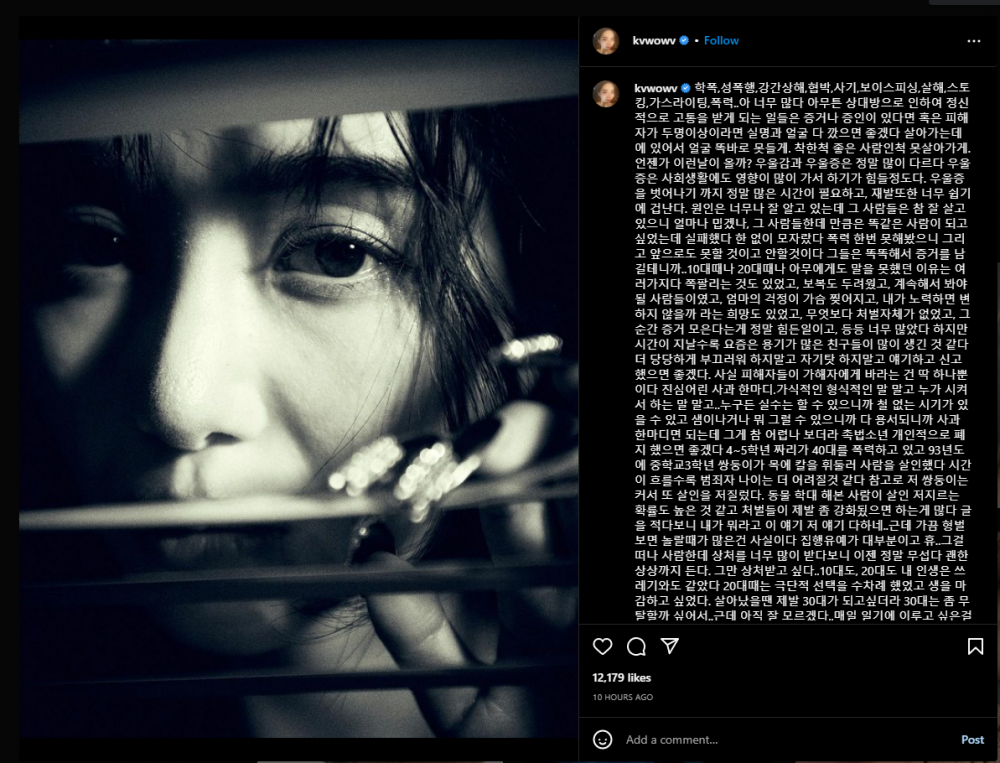 Mina explained, "There were many reasons why I couldn't tell anyone when I was in my teens or 20s. I was embarrassed and afraid of retaliation, and they were the people I had to keep seeing. I also had the hope they might change if I put in the effort."
She continued to write, "In fact, there is only one thing the victims want from the perpetrator: a sincere apology. Not any pretentious or superficial words because someone told them to apologize. Anyone can make mistakes and anyone has a time when they were immature. So all I needed was an apology because I can forgive."
Mina concluded her post by saying, "There is no particular reason for bullying, and there is no particular reason for defrauding. People do it because they want to. It is absolutely not the victim's fault. Let's not say to the victim, 'that prick is so petty and so dumb.' When you're desperate, any kind of voice gives you hope, so to all the victims: I hope you don't blame yourself."
Meanwhile, the former AOA member claimed she was scammed out of 50 million KRW (~40,518 USD) while trying to buy a used luxury bag. She explained that she sent in a few of her luxury bags for another bag, but the seller stopped responding. She expressed her anger on social media and explained the situation to her fans last month. Many Korean netizens blamed Mina for being scammed because she did not do her proper due diligence before sending the seller her items.