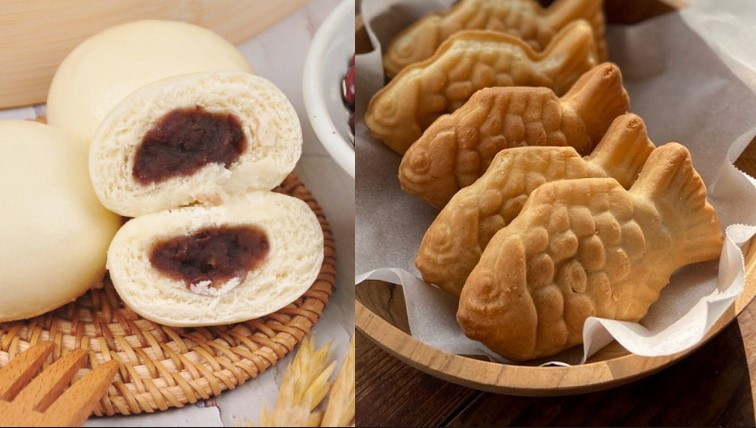 Although many don't look forward to the Winter season due to the cold and snow, if you're in South Korea, one thing that you can anticipate is some of the best winter-season street foods! With many street vendors coming out to sell savory, steaming hot snacks that can only be eaten during winter, here are six street foods you want to make sure you grab before the spring season hits!

1. Roasted Sweet Potatoes (Gungoguma): If you're looking for a snack that can fill you up instantly and not leave you starving after thirty minutes, roasted sweet potatoes are your best bet! Slow-roasted in the oven, these Korean sweet potatoes become super sweet and is perfect when eaten with kimchi!
2. Fish Bread (Bungeoppang): Similar to taiyaki, fish bread is made with a yummy cake-like batter and stuffed with different fillings! The original is red bean, and another popular flavor is custard, but you can also try more exotic ones like cheesecake and pizza!
3. Roasted chestnuts (Goon bahm): If you've never had roasted chestnuts, you're missing out, giving a very earthy yet sweet flavor you won't be able to stop from eating just one!
4. Hotteok: Fired dough stuffed with sweet syrup, cinnamon, and an assortment of nuts, this snack doesn't just satisfy your sweet tooth, but it also warms you up! Just be careful don't burn your tongue from the hot filling!
5. Walnut Cookies (Hodu gwaja): Baked treats shaped to look like walnuts; these cookies are filled with red bean paste and also have a piece of walnut within!
6. Hoppang: Also known as a steamed bun, you can get these in two flavors: veggie stuffing and red bean paste. Whichever one you choose, you're bound to love it!
What are some of your favorite Korean Winter snacks to eat?