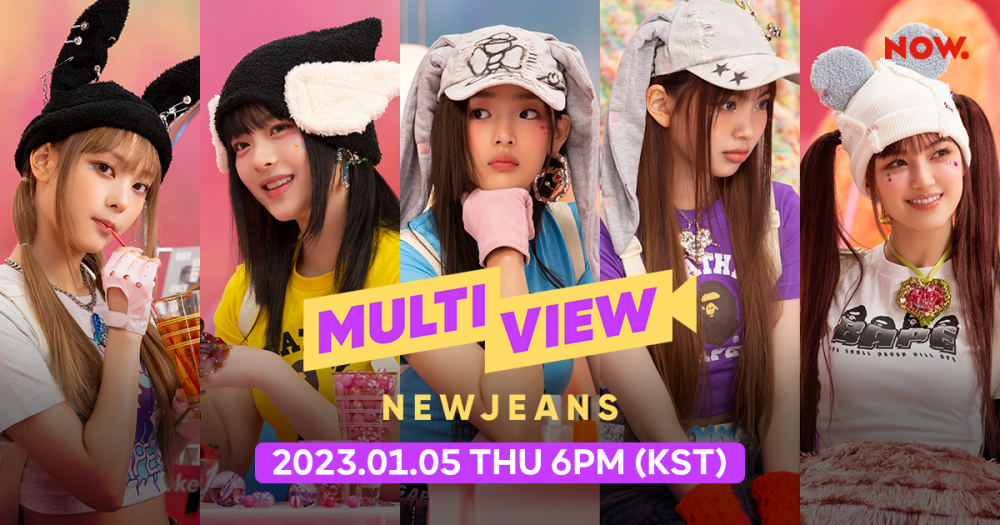 The great thing about watching K-POP performances online is that you are in the comfort of your own home and have the choice to check out your favorite members. Well, you can now watch K-POP performances from different angles with NOW MULTI-VIEW!
NOW Multi-View is a program that allows users to select the camera they want by providing six angles at the same time, including the main view and view for each member. It is characterized by the fact that users can use the multi-view function to switch the screen in real-time and enjoy the artist's performance more vividly.
Experience watching the sensational rookie group "NewJeans," perform their hit single "OMG" from 6 different angles, including the main view, where you can see all of the members and 5 views focused on each member! This is super exciting. Want more info? Yes, of course, you do!
You can watch for FREE on January 5, 2023, at 6 PM (KST) on the Naver NOW APP.
Make sure to download the application from the app store on your phone or watch from your mobile/desktop browser.
====================================================================================================
This article is sponsored by NAVER NOW.