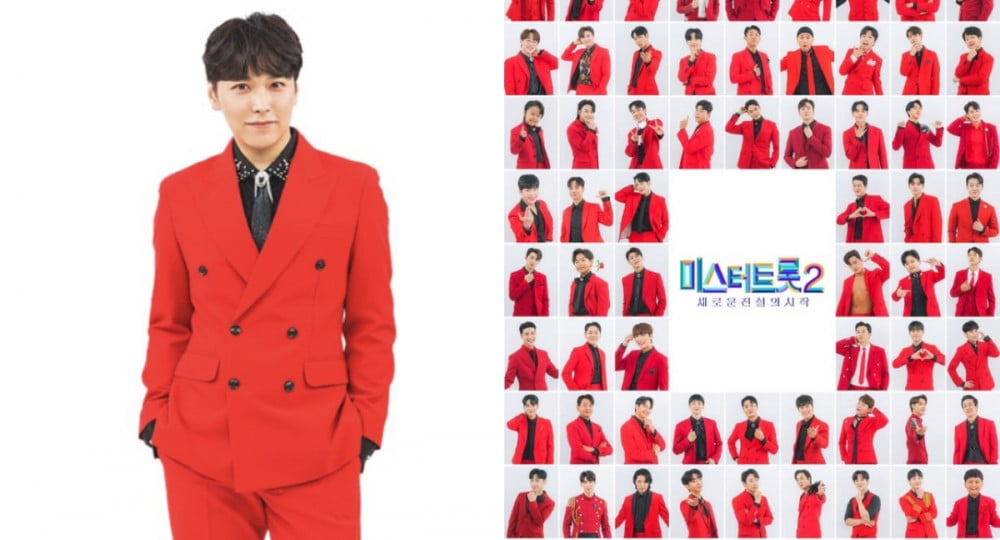 Super Junior's Sungmin wil be joining 'Mr. Trot 2' as a contestant.

TV Chosun's new singing survival show 'Mr. Trot 2- The Beginning of a New Legend' recently released their teaser for their upcoming premiere, introducing their contestants to the public for the very first time. All contestants will be singing the genre of trot, a Korean traditional music genre that is known for its use of repetitive rhythm and vocal inflections. In the released teaser photo, the title of the upcoming show was placed at the center, with all the faces of the contestants surrounding it. Notably, Super Junior's Sungmin was spotted among all the faces of the contestants, gathering interest.

Meanwhile, the first season of 'Mr. Trot' gave rise to the now very successful singer Lim Young Woong, who continues to make impressive achievements on various music charts, frequently being on par with top idol groups such as BLACKPINK.

TV Chosun's 'Mr. Trot 2' will premiere on December 22 at 10PM KST.