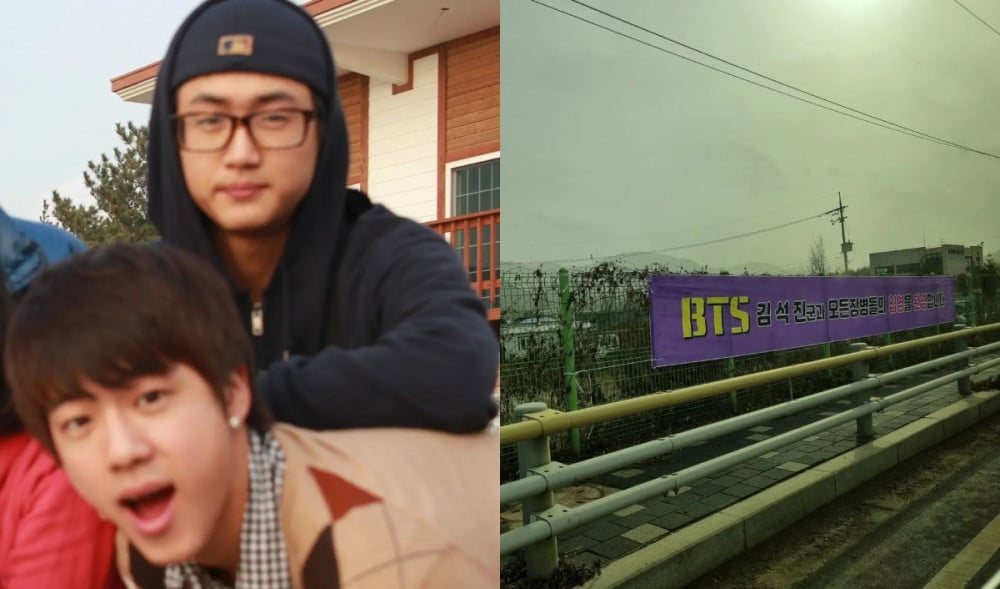 BTS member Jin's older brother wittily responded to an acquaintance who asked him if he gave Jin pocket money to buy snacks during his mandatory military service.
Earlier, it was reported that BTS's Jin officially entered the military training camp in Gyeonggi Province, where he will receive his five weeks of basic military training. With Jin officially enlisted in his mandatory military service, Jin's older brother joined many fans in posting a warm message for Jin. Along with a photo of a purple banner that read, "We welcome BTS's Kim Sukjin and all soldiers into the army," Jin's brother wrote, "Go and return safely."
Among all the comments left by ARMYs, a comment written by an acquaintance of Jin's brother garnered attention as it read, "Did you give him some pocket money so that he can buy PX snacks? Should I have given some?" To this, Jin's brother replied, "For me, I'm the one who receives allowance. But hyung, you should just give it to me." The witty response of Jin's brother drew laughter, with many netizens commenting, "His way of speech is exactly like Jin," "Anyone can tell they're brothers," "I want to become part of BTS's family too," and more.