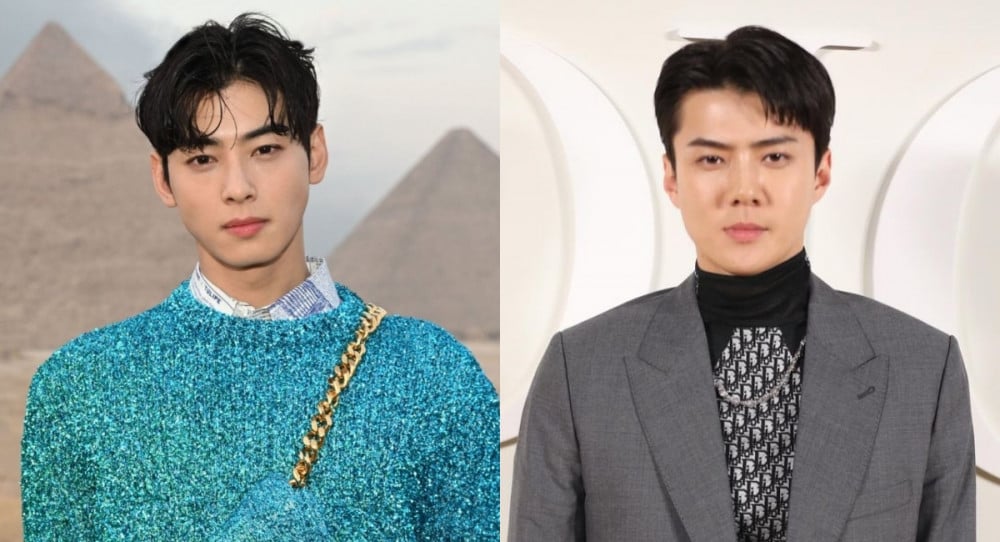 Two top idols were seen attending Dior's Men Fall 2023 fashion show this weekend.
On December 3rd local time, ASTRO's Cha Eun Woo and EXO's Sehun joined a number of international stars – including Naomi Campbell, Robert Pattinson, Suki Waterhouse, and Lewis Hamilton – for the Parisian fashion house's men's collection show in Cairo, Egypt. During the event, the idols not only rubbed elbows with celebrities and fashion staff, but they also posed for a number of photos both at the venue and in front of the gorgeous Great Pyramids of Giza.
Meanwhile, both Sehun and Cha Eun Woo are currently Dior ambassadors, with Cha Eun Woo having attended Paris Fashion Week on behalf of the brand this past September.
Check out photos of the two below!