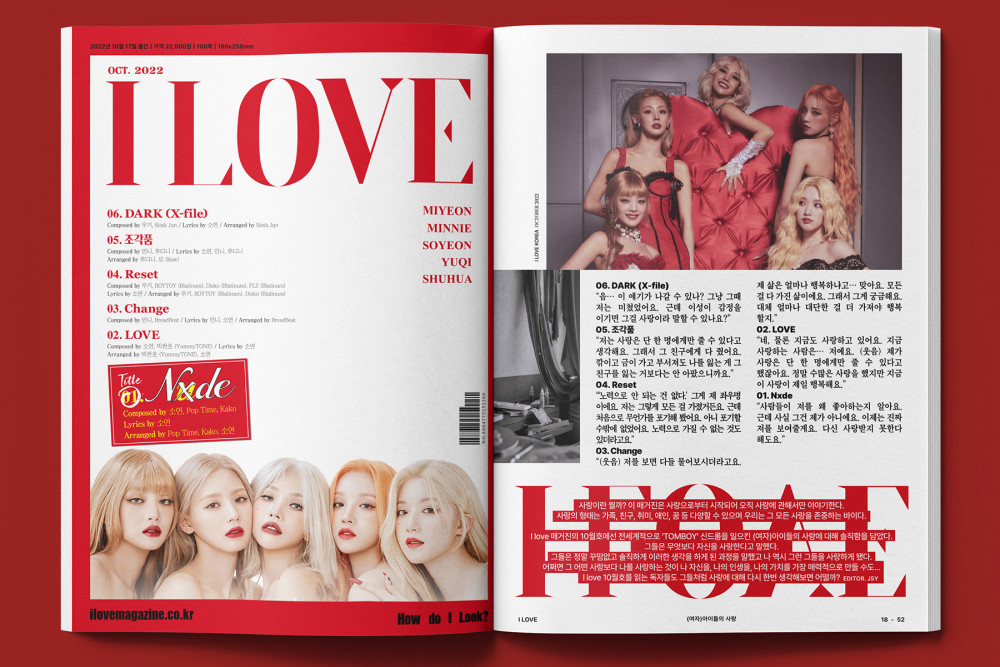 (G)I-DLE dropped the tracklist to their upcoming 5th mini-album, 'I LOVE,' releasing more information about their comeback.
In the teaser photo released on October 5 at midnight KST, the girls revealed the titles of the six tracks that will be included in their upcoming album. The tracklist is designed in a magazine pictorial and interview style and includes alluring photos of the members.
According to the tracklist, the songs "Nxde" (title track), "LOVE," "Change," "Reset," "Sculpture," and "DARK (X-file)," will be included.


(G)I-DLE will return with the 5th mini-album 'I Love' on October 17 at 6 PM KST.