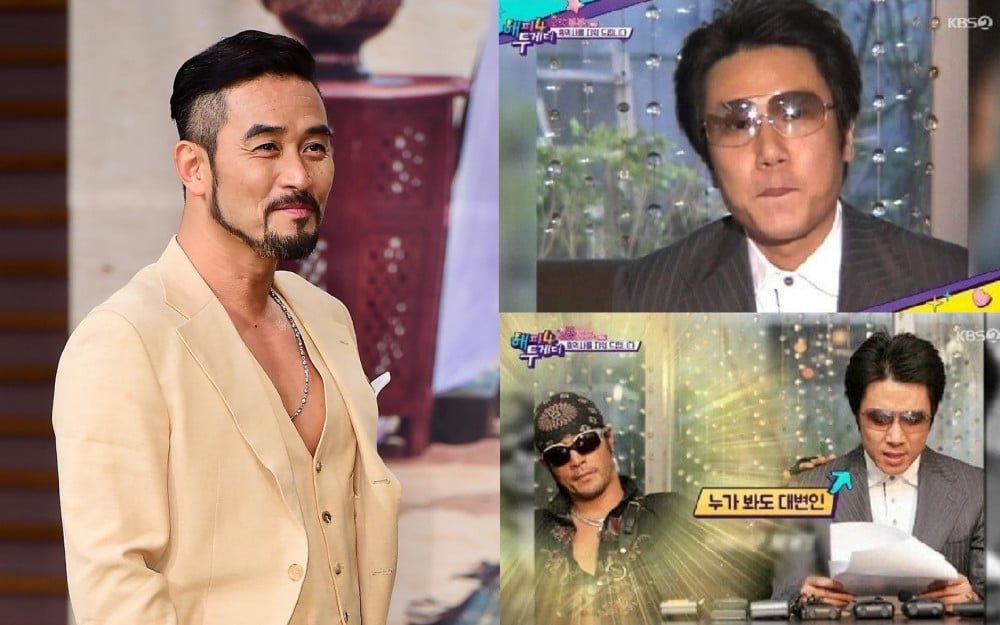 Recently, actor Choi Min Soo's wife revealed why her husband showed up at the press conference about Lee Sang Min's divorce back in 2006.
In an episode of the SBS entertainment show 'Dolsing Four Men,' Choi Min Soo's wife, Kang Joo Eun, appeared as a special guest along with Kang Soo Jung and professional dancer Gabee.
On this day, Kang Joo Eun apologized to the show's host Lee Sang Min, saying, "I am always living with an apologetic heart to you," and garnered attention. The incident she's referring to is when Lee Sang Min held a press conference in front of the media for his divorce announcement. Choi Min Soo had accidentally walked in during the announcement, not knowing what was going on, and sat down next to Lee Sang Min. Kang Joo Eun continued to explain, "My husband said that he didn't know that there was a press conference going on. He was just passing by on his motorcycle, but then the reporters talked to him and told him to come inside (the building). So, he just walked in." She elaborated, saying, "He was guided inside. He said the reporters kept making the way for him."


Lee Sang Min reminisced back on that time and explained, "It was a really serious situation, but when I saw Hyungnim (Choi Min Soo), my mind went blank." In fact, Choi Min Soo was even interviewed during the press conference. At that time, Choi Min Soo advised Lee Sang Min, saying, "You two (Lee Sang Min, and his ex-wife Lee Hye Young) shouldn't be like this. Don't do this!"
In response, Kang Joo Eun said, "He was wearing sunglasses and in a leather jacket - in a complete biker look. I am forever sorry." Right at that moment, Choi Min Soo happened to call his wife while she was on the show and got a chance to talk with Lee Sang Min on the phone. Choi Min Soo asked half-jokingly, "How do we never walk into each other? Are you purposely avoiding me?" and made everyone laugh.
Actually, Choi Min Soo personally explained the situation he experienced during Lee Sang Min's divorce press release conference. Choi Min Soo explained during a talk show that he was coincidentally passing by on his bike when the reporters stopped him on the street and asked him to come in. He recalled that time and even said that was a press release conference that was the most embarrassing for him since he randomly showed up without an invitation.