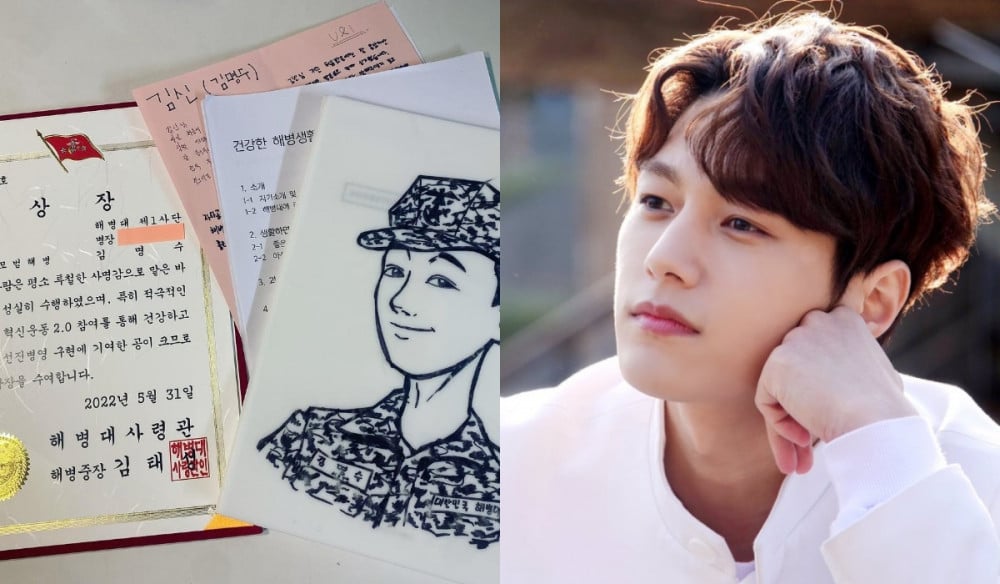 INFINITE's L, also known as Kim Myung Soo, announced his official military discharge on his Instagram.

Previously in February 2021, L enlisted as a member of the Marine Corps of the Republic of Korea. Upon his discharge on August 22nd, he posted on Instagram saying, "I've spent healthy time being a marine, learning and feeling many things. Thank you to everyone who waited for my return. Part 2 starts now."


Meanwhile, L made his debut with the idol group INFINITE back in 2010 and garnered attention for his handsome visuals. Thereafter, he ventured off into acting and was applauded for his acting skills. He appeared in various dramas such as 'The Emperor: Owner of the Mask,' 'Ms. Hammurabi', 'Angel's Last Mission: Love, and more.

Welcome back, L!