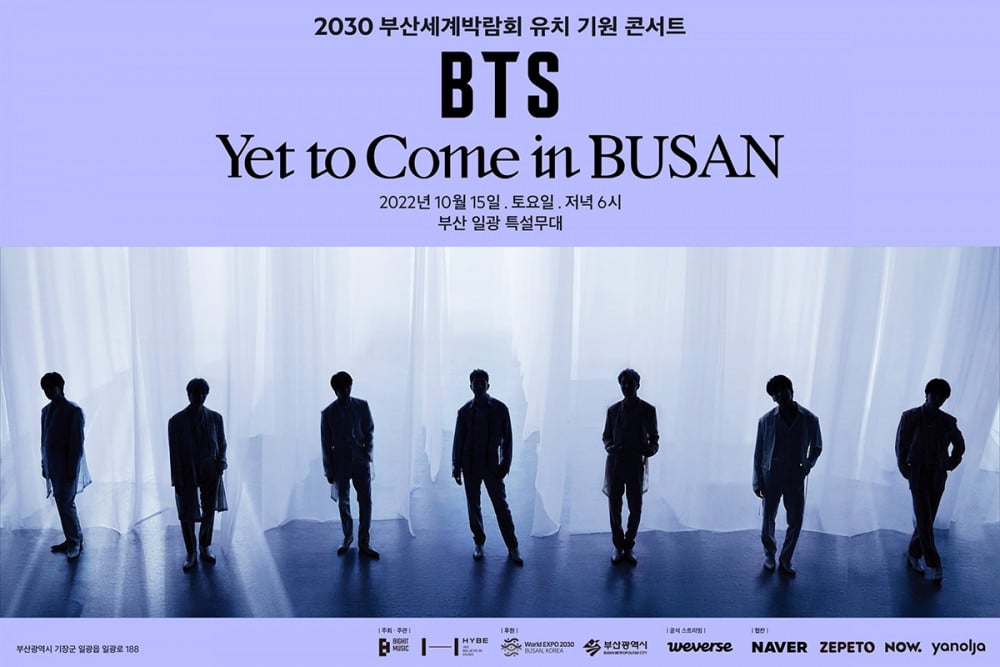 Lodging businesses in the vicinity of Gijang-gun, Busan, are facing severe backlash for unreasonable business practices.
Earlier this week, BTS announced details for 'Yet to Come' in Busan, a free concert promoting the city's '2030 World Expo' bid. The show will be held on October 15 at 6 PM KST at Busan Ilkwang Special Stage and will also be streamed live online for fans all over the world. Both the in-person and online options are free to the public, and the event is expected to host approximately 10,000 attendees.

Immediately after the announcement, many domestic fans jumped to make reservations at hotels near the vicinity of the concert site. However, according to one fan, "I booked a room that sleeps 4 for 35,000 KRW (~ $260), but my reservation was one-sidedly cancelled by the hotel for 'private reasons'. The next day, a room that only sleeps 2 cost 40,000 KRW (~ $300)."
Another online user claimed, "I made 3 reservations yesterday and they all got cancelled. Am I supposed to camp for the night at the train station??"
Several days later, numerous online users reported that prices for hotels in Busan during October 14~16 have been hiked up to around 1,000,000~2,000,000 KRW (~ $800~1,400 USD) per night, with some charging as high as 8,900,000 KRW (~ $6,600) for two nights.
In response to the surge of complaints and criticism, the city of Busan has issued a statement revealing that it would consider enforcing reasonable business practices for the concert dates.