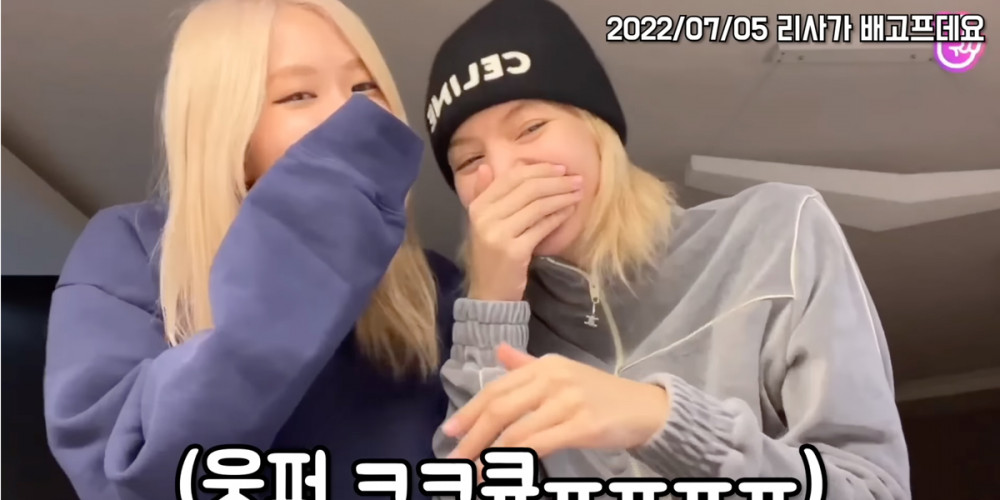 BLACKPINK member Lisa shared the cutest story of how she grew to love kimchi!
During a past live broadcast, BLACKPINK members Lisa and Rosé chatted with fans while eating grilled meat as a late night snack. While Rosé prepared the meat, Lisa cutely said, "I need rice, Rosie. I need Hetbahn (CJ instant rice)! Is there Hetbhan?"
Lisa also argued like a true Korean(?), "You can't eat meat without rice and kimchi!".
Then, while finishing up the leftover kimchi, the two members talked about difference between store bought and homemade kimchi. Here, Lisa claimed, "Grandma's kimchi is the best!"
However, hearing this, Rosé asked, "Whose grandma? Lisa, did your grandma make kimchi at your house when you were young?? Lisa, are you actually... Korean???"
With laughter, Lisa clarified, "There'a story to this. I used to not like kimchi. I used to think, 'Why do people eat this? Do people actually find this delicious?'. That was back when I was a trainee. Back then, at our dorm, we didn't have any food because we were dieting. There's were no instant noodles, no Hetbahn. That was when you (Rosé) weren't there. But there was another friend called Miyeon. It was late at night after we finished practice, and we were both so hungry. So we opened the refrigerator door, but it was totally empty. It was empty except for one container of kimchi."
She continued, "But I was so hungry, that I decided I would eat the kimchi, even though I didn't like it. So I ate it. But it was so delicious. It was so, so delicious. From then on, I grew to love kimchi. Later, I found out that the kimchi was made by [Miyeon's] grandma."
Netizens reacted with comments like, "Lisa is so cute kekeke", "Lisa is so good at Korean kekekeke. She has such Korean vibes", "Lisa's grandma in Thailand made kimchi lol", "The way she talks is so cute, she seems like a chatty Cathy kekekeke", "Lisa's Korean is basically native", "Now I know that Miyeon's grandma makes good kimchi kekekeke", "I didn't expect Miyeon to make an appearance here kekekeke", and more.